14 vegan food brands owned by women to support right now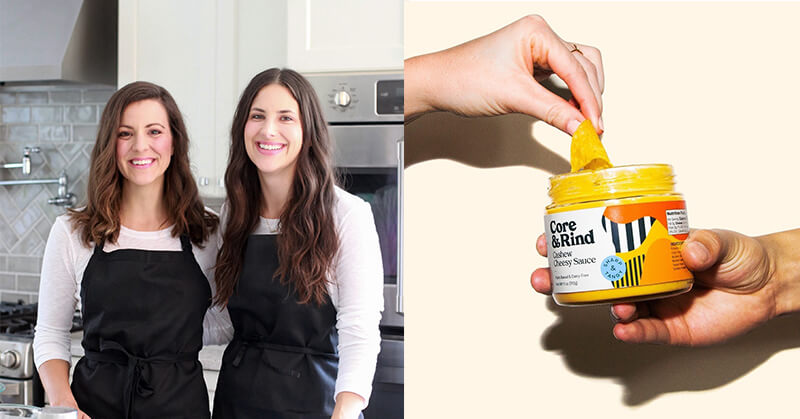 [ad_1]
Candi Haas and Rita Childers are the dream team behind Core and Rind. After completing a culinary nutrition program, the couple began their journey at a local farmer's market in St. Louis, Missouri. Customers who walked through loved the cashew-based cheese so much that the duo perfected their shelf-stable recipe and now offer their bold and spicy, rich and smoky, tangy and tangy cheese sauce varieties at Whole Foods, Erewhon and later this month. , Sprout locations across the country.
Launched at a New York farmers market, SorBabes was founded by Nicole Cardone and Deborah Gorman. Taking sherbet to the next level, these two girls are selling their pints in creamy, fruity flavors, and the new bars are coated in chocolate or a "crunchy" lemon quinoa shell. Primarily online, the brand is working to expand into the Pacific Northwest and can be found in other parts of the country at Walmart and Whole Foods. Ask your local store to add SorBabes to the shelves so this pair can continue to take over!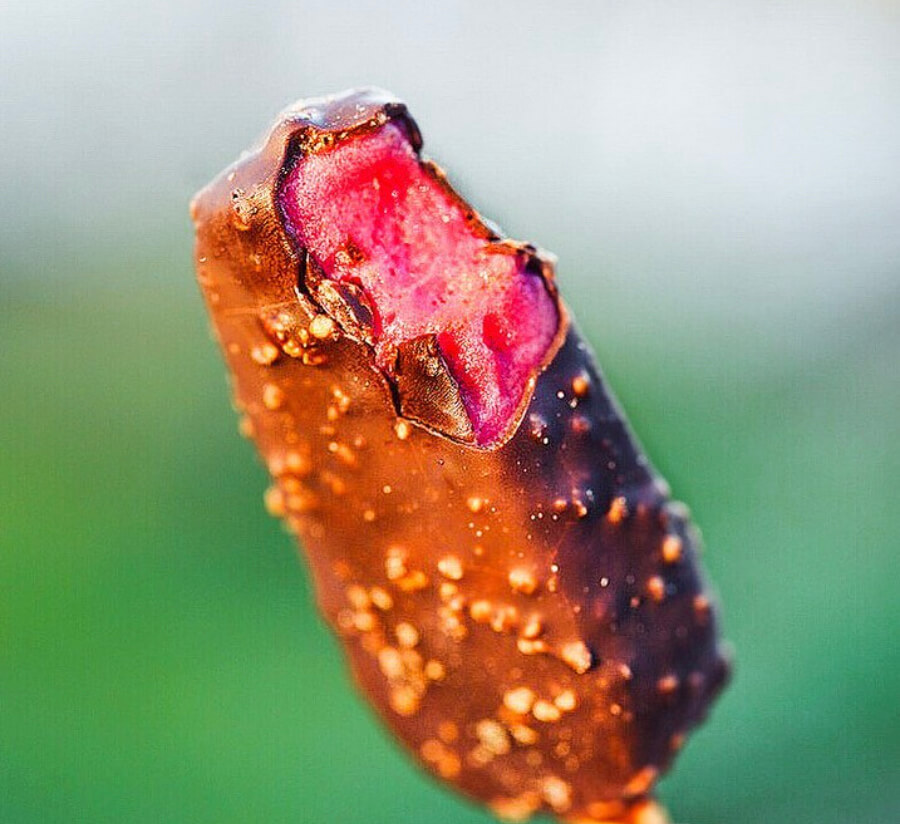 Founded by Phaedra Randolph, the business of Spero Foods has been booming since another female vegan powerhouse, Lizzo, just recreated the viral trend of TikTok baked feta pasta using the brand as a plant-based cheese swap. . Found in Whole Foods and specialty stores across the country, the eight flavors of sunflower-based cream cheese range from savory herbs and roasted red peppers to sweet flavors, including chocolate and strawberry, all perfect for dip, spread or mix to make a delicious sauce.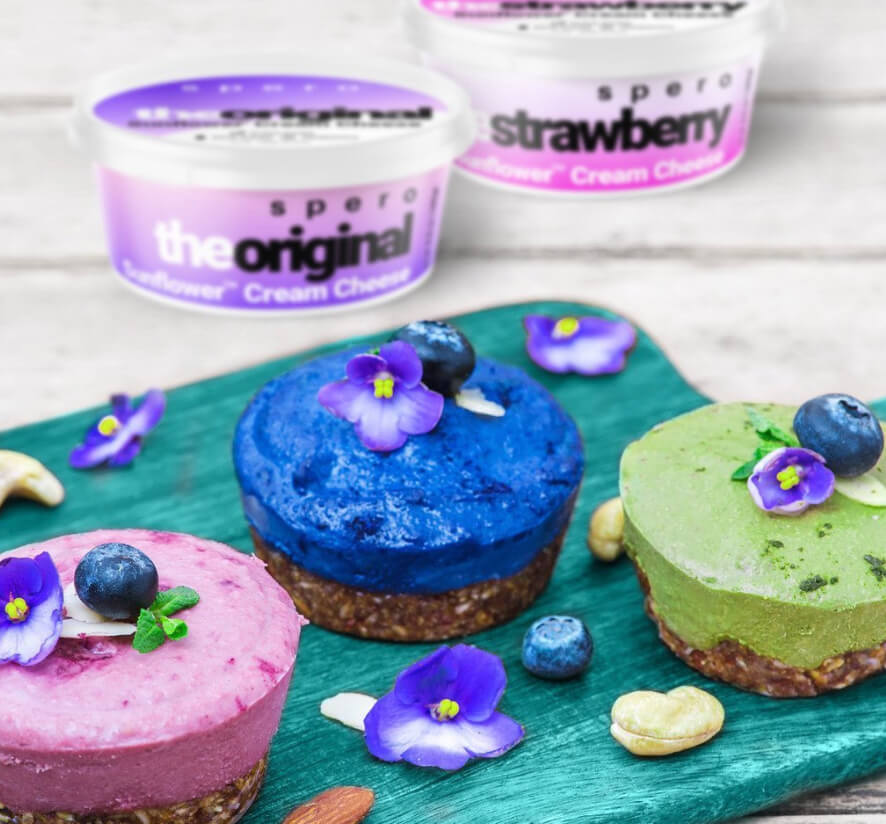 With the scale of GoMacro over the years, it's wonderful to know that it started out as a simple, yet powerful (Amelia Kirchoff and Jola Sonkin) mother-daughter business. All organic, vegan and gluten-free, the bars are made from 100% renewable energy and come in varieties of snacks, protein, mini and kids to satisfy anyone with a sweet tooth. As if that weren't enough, four options are "Give Back Bars", each dedicated to providing a portion of the proceeds to dedicated charities.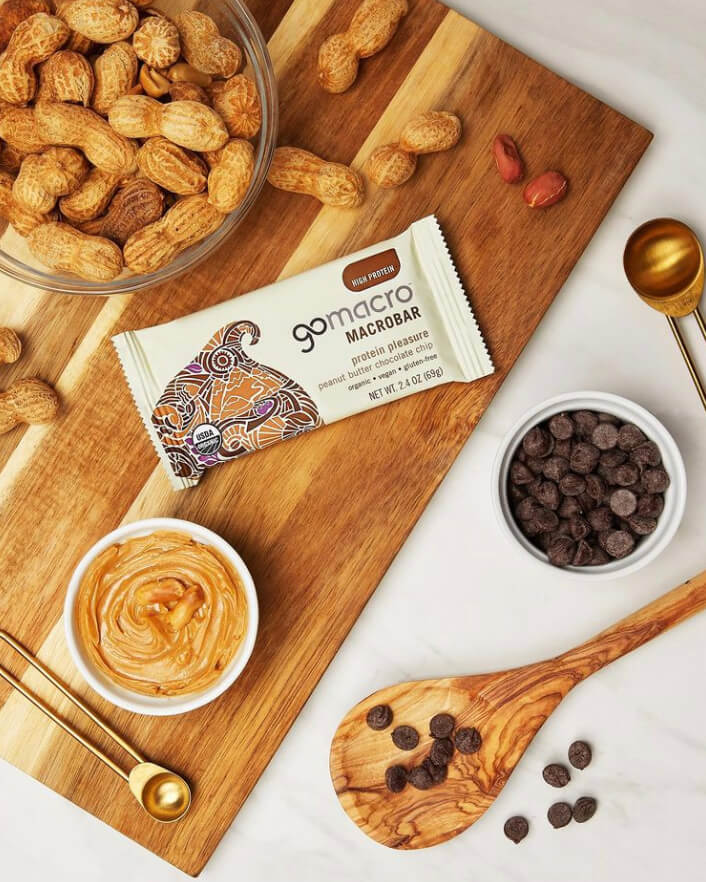 Founded by Allie Dempster and Isabelle Steichen, Lupii vegetable bars are made from lupini beans. They are completely vegan, gluten-free, soy-free and each bar is made up of up to 10g of protein and 9g of fiber. Lesser-known pulses are extremely eco-friendly and sustainable, which also makes them eco-friendly! Beans contain twice as much protein as chickpeas, and the co-founders are on a mission to make lupini the mainstream.
With more and more athletes adopting a plant-based lifestyle, we love that one of the greatest tennis champions of all time, Venus Williams, has created a line of plant-based protein shakes that deliver the flavor we love. Inspired by Venus' own autoimmune journey and herbal lifestyle, the shakes come in vanilla bean and triple chocolate flavors and are made with sustainable packaging to fuel the planet while you fuel. your workouts.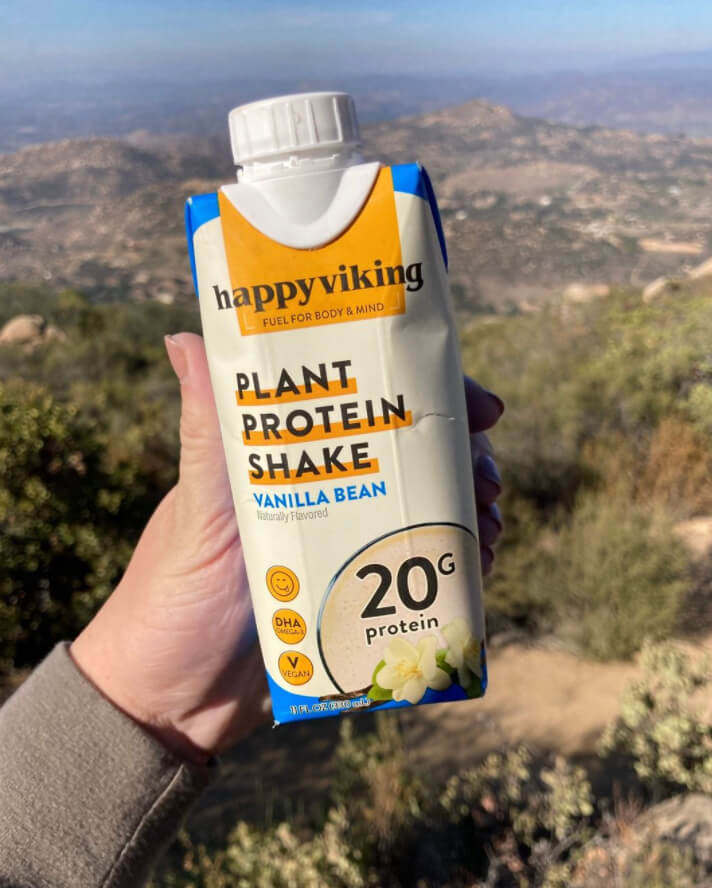 Chef Maya Madsen founded Maya's Cookies, a Southern California staple in 2015, and the brand has since grown into the first black-owned gourmet cookie company. Baked and available in a wide range of fun flavors, including Drunken Grandma (rum-soaked oatmeal and raisins) and Brown Sugar Butterscotch, as well as classic varieties, the cookies can be shipped nationwide. Maya's storefront is located in San Diego.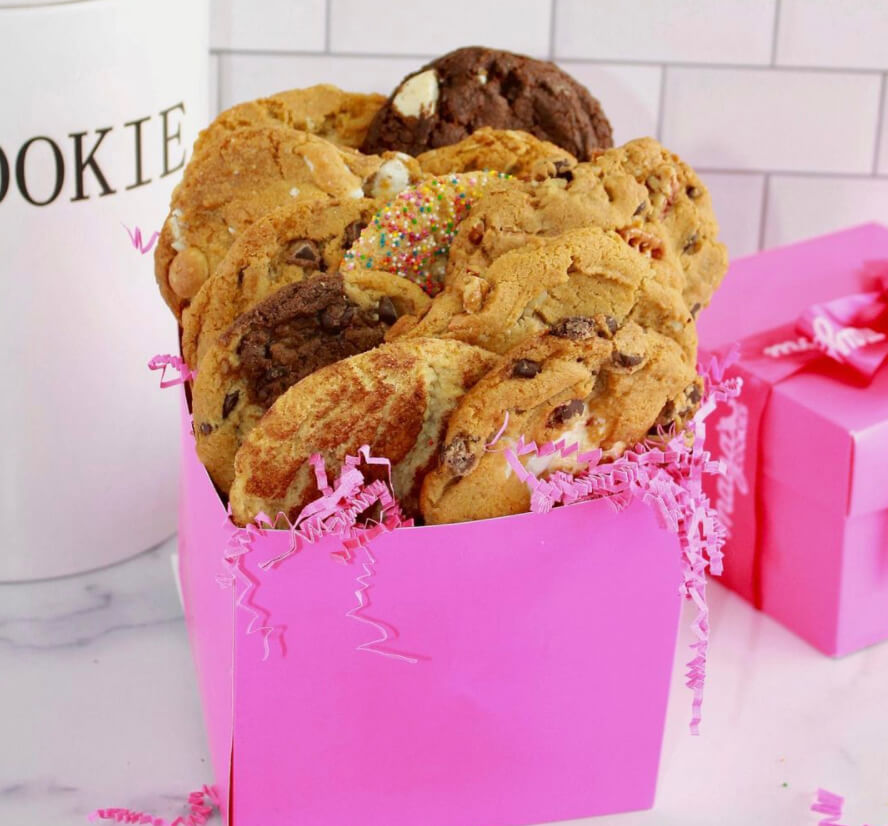 After a lot of trial and error and (mostly) mistakes while trying out other on-the-go meal shake options, co-founders Elise Tresley and Lauren Benbassat decided to make their own with Realm. Each Realm Plant-Based Smoothie contains over 18g of plant-based protein, 5g of fiber, and 7g of healthy fats, and is free of added sugar, soy and preservatives. Benefiting from "effortless nutrition", each shake can be mixed with water or milk, without any problems. Not sure which one to try first? Their site offers a set of 3 samples to find your new favorite smoothie flavor.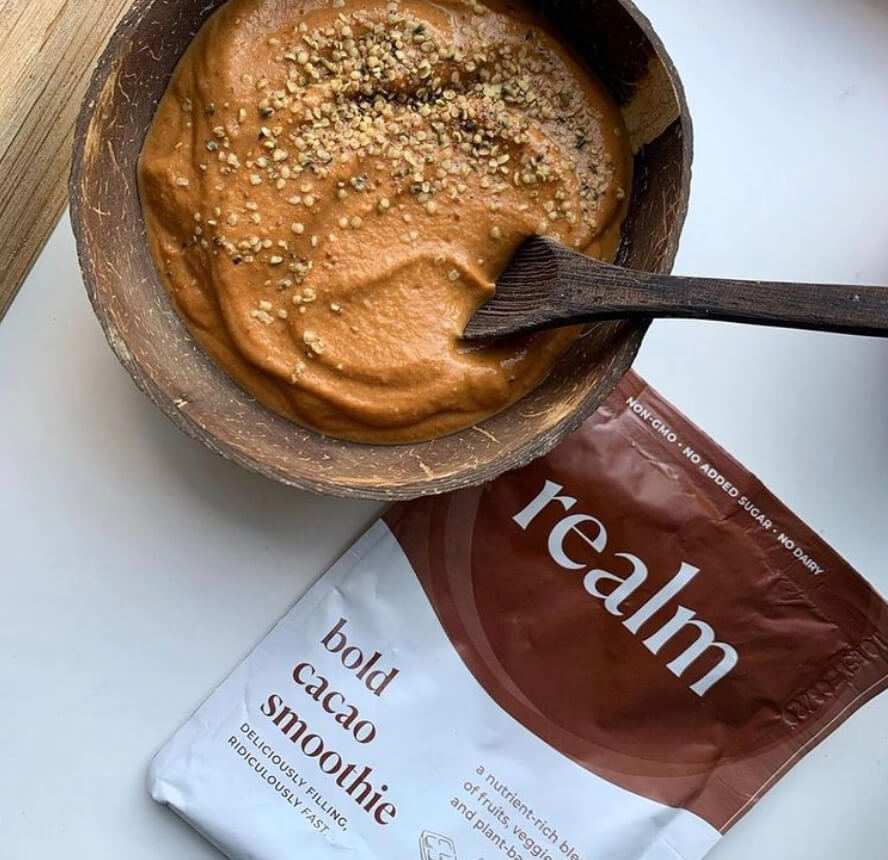 For those of us who love to eat raw cookie dough, Sweet Loren's saves the day because it tastes as good straight from the packaging as it is freshly baked. Loren Brill founded the company after beating cancer in his early twenties and made it his mission to eliminate processed foods. Available in pre-portioned cookie dough wrappers or by the spoon jar, flavors include chocolate chunks, oatmeal cranberries, birthday cake, and a fondant brownie. Sweet Loren's is sold through major retailers including Target and Whole Foods nationwide.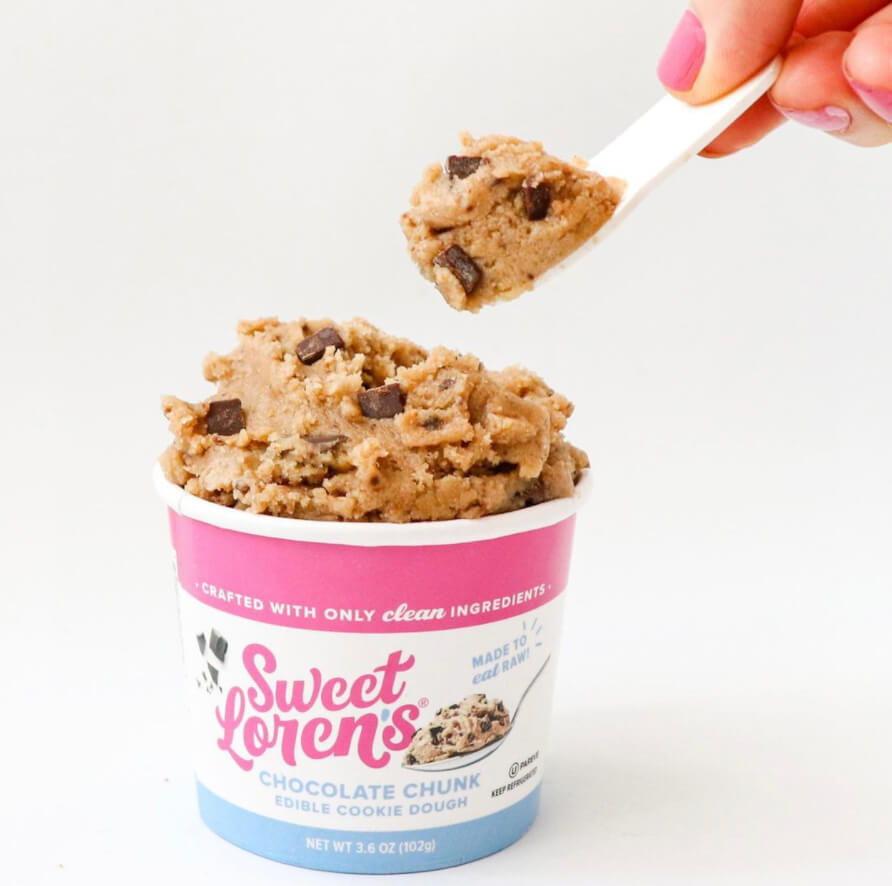 Southern California-based Nelly's Organics offers gourmet treats filled with nutrient-dense whole foods and fair trade Italian dark chocolate. Founder Carla Spiropulo named the company after her mother and created Nelly's Organics after her interest in a healthier lifestyle. The flavor varieties match some favorite childhood candy bars, incorporating ingredients like peanut butter, dark chocolate, nougat, and coconut. Better refrigerated because they are preservative-free, the bars can be shipped in 100% biodegradable packaging or found at Whole Foods and local stores nationwide.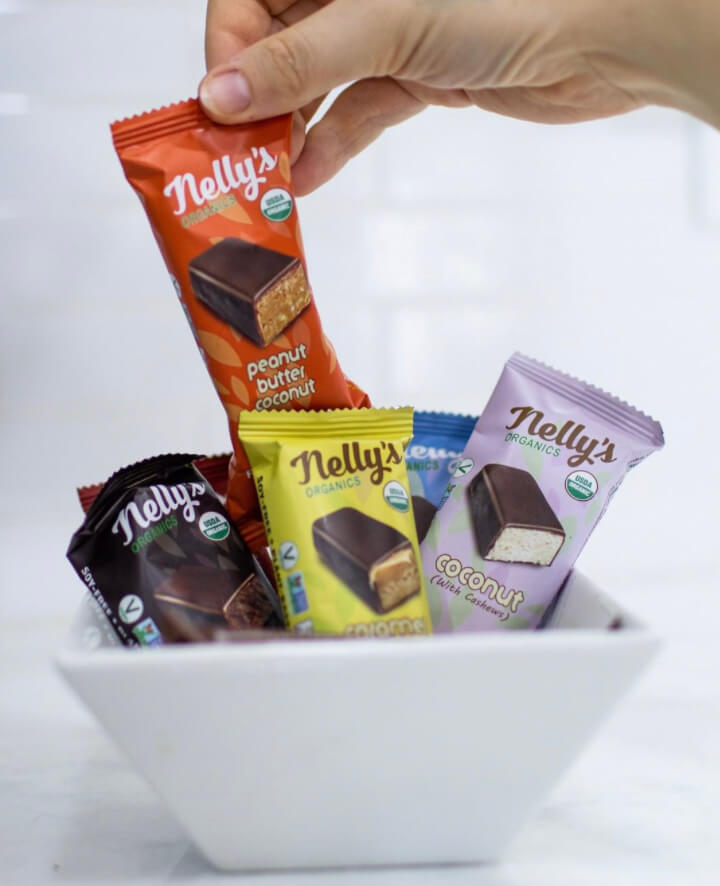 Rachel Drori first founded and started fundraising for Daily Harvest when she was pregnant, and it has since grown into a full-service food delivery company. All items are fully vegan, ready in minutes, and the company has celebrity investors including Gwenyth Paltrow and Serena Williams. Daily Harvest operates on a subscription model with packages ranging from 9 to 24 items that can be delivered weekly or monthly. Whether you're looking for a smoothie, flatbread, harvest bowl, soup, or ice cream, Daily Harvest has something for everyone.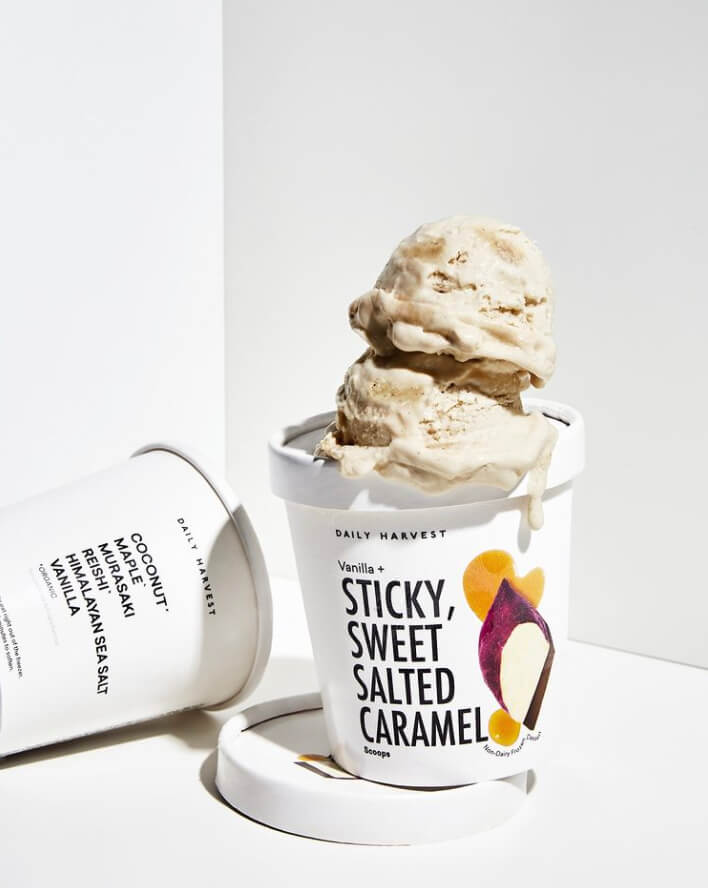 Founder Melissa Bartow started Wanna Date? in 2018 in New York after taking the bet that mixed dates would be a better-selling and healthier sweet spread option than other alternatives on the market. In its recent appearance on Shark Tank, investor Mark Cuban donated 100,000 euros, and the brand has since grown rapidly in stores. Available in the global market and select Whole Foods, Wanna Date? is available in five spreadable flavors including chocolate, cinnamon and vanilla.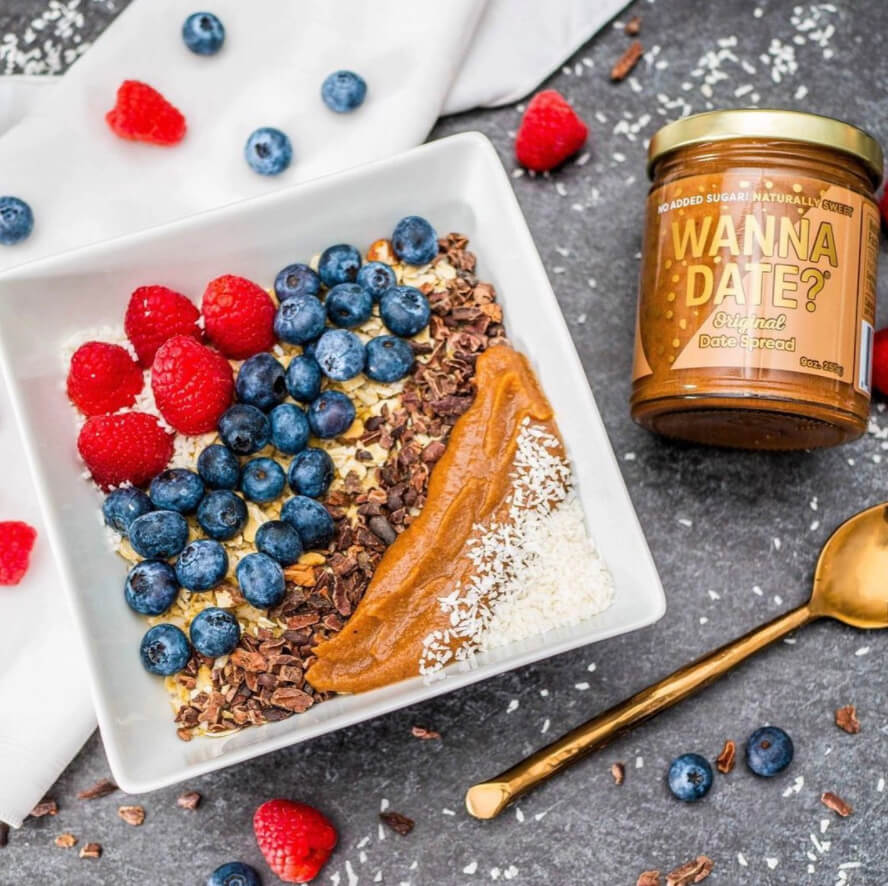 Lark Ellen Farm is a line of herbal trail mixes, granola, sprouted nuts and almond-based pâtés founded in 2015 by Kelley D'Angelo. After removing wheat and grains from her diet, Kelley missed her morning cereal and set out on a mission to create the flavors she craved. First launched at the Ojai Farmers Market, grain products have since spread to retail stores including Sprouts, Bristol Farms, Whole Foods and health food stores nationwide. If you're in the area, Kelley's Kids always sell Lark Ellen Farm produce on Sundays at the Ojai Farmers Market.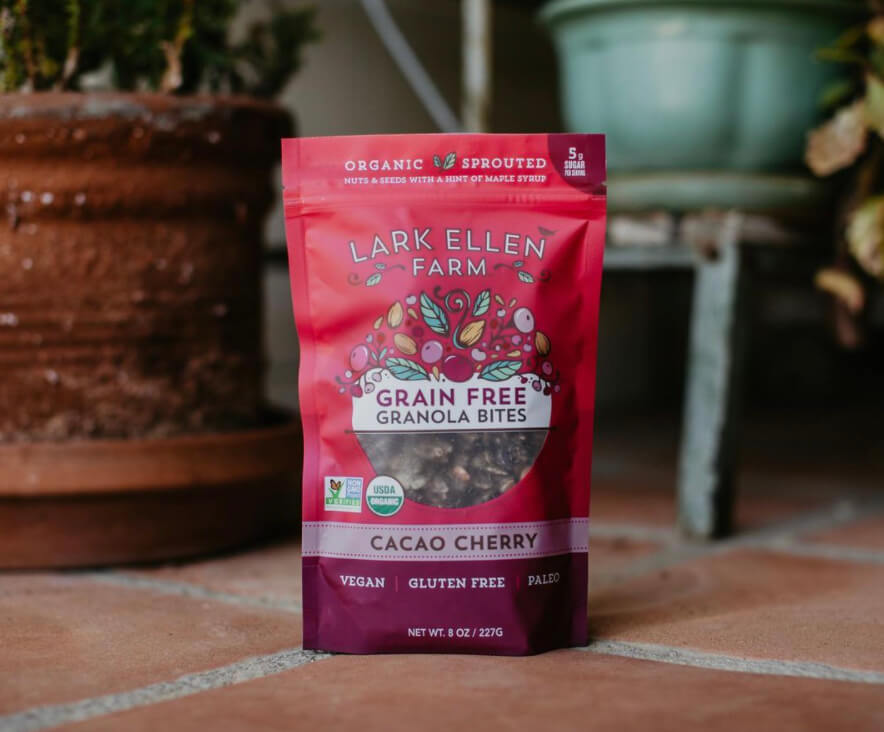 Founded by Jessica Motes, The Naughty Cookie is a 100% vegan, cruelty-free, preservative-free cookie line that will fool even the most skeptical of vegan baked goods. With a growing number of retailers and cookies being shipped to all states, the brand broke the glass ceiling when The Naughty Cookie became one of the first vegan goodies to be offered by Williams-Sonoma. The Naughty Cookie is also celebrating its third anniversary this month. Keep an eye out for a new flavor to celebrate the occasion.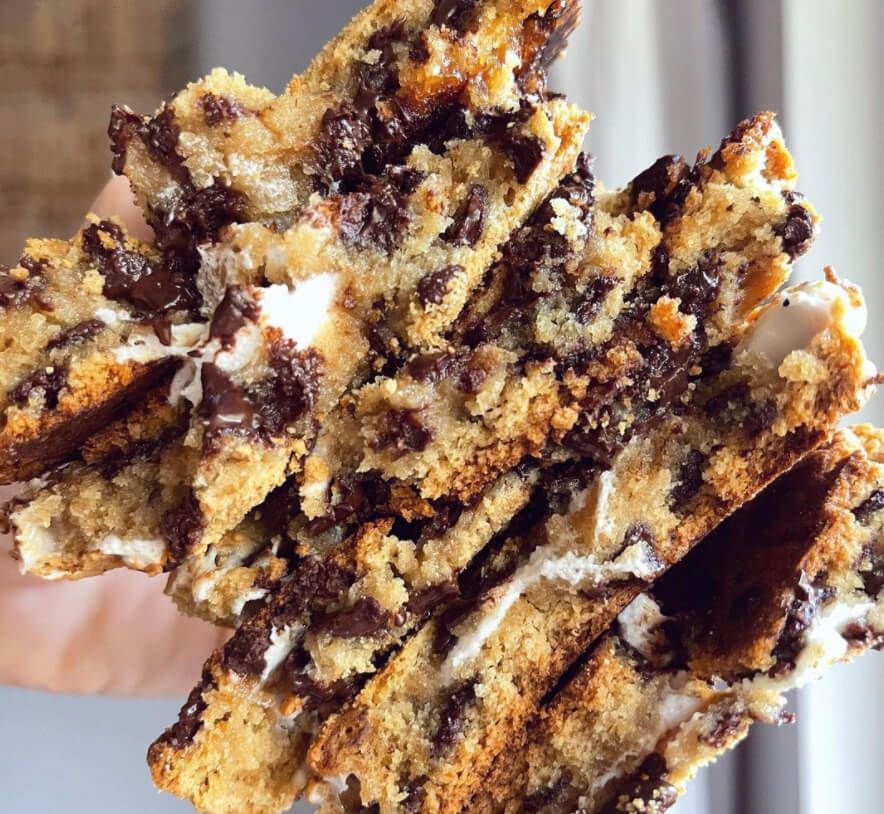 [ad_2]
Source link