American Seafoods Appoints New CEO, COO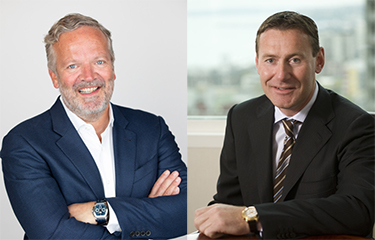 [ad_1]
American Seafoods Group, one of the largest processors of pollock sea of Alaska and Pacific hake in the world, announced that it had appointed Einar Gustafsson Mikel Durham to succeed as CEO.
The company announced the change on February 18, as Durham announced she was stepping down and looked forward to "taking a break and spending time with her family". Durham was hired in 2016 and helped turned the company's operations around after previous debt issues. She also ran the business as Bregal searched for a suitor for her stake – an effort that has so far been unsuccessful.
"Einar brings proven high-level leadership and exceptional strategic capabilities to American Seafoods in developing and growing global seafood and fresh food businesses," said Board Member Scott Perekslis. of American Seafoods and managing partner of Bregal Partners, a private equity firm that led a recapitalization of American Seafoods in 2015. "Einar's success in building international brands will be vital as he will lead American Seafoods throughout throughout this next chapter of growth."
Along with Gustafsson's appointment, the company announced that Inge Andreassen, an American Seafoods employee with 30 years in the business, has been promoted to COO. Andreassen will serve as interim CEO of American Seafoods until Gustafsson's appointment is complete, according to a company statement.
Gustafsson most recently served as CEO, Americas and Europe, for Gong Cha – an international bubble tea brand – where he led efforts to grow the brand in the Americas and expand its presence in Europe. Prior to that, he was managing director of Bakkavor Asia, leading the company's $2 billion (€1.8 billion) entry into Asian markets.
His past seafood experience includes serving as Vice President and General Manager of American Pride Seafoods – a former division of American Seafoods – and President and CEO of Atlantic Coast Fisheries Corporation.
"I am very excited to usher American Seafoods, with its impressive heritage and history, into a new era of growth. Wild-caught Alaska pollock and Pacific hake present delicious, high-value protein offerings that sustainably feed the world, with high demand and appeal that truly crosses cultures and palates. consumers around the world," Gustafsson said. "It's especially rewarding for me to return to my roots in the seafood industry and join American Seafoods to partner with Inge Andreassen, who will be our President and COO."
Andreassen joined American Seafoods in 1992 and has been President of American Seafoods Company since 2005.
"The seafood industry and American Seafoods has been a big part of my career. I am so invigorated by this new opportunity because American Seafoods is in a strong position with tremendous growth opportunities ahead," Andreassen said. "Einar shares the same passion for the business as I do, and this great partnership will have a huge impact for American Seafoods and our workforce in this exciting next chapter for the business."
Photos courtesy of American Seafoods
[ad_2]
Source link