American Seafoods appoints new CEO in management shakeup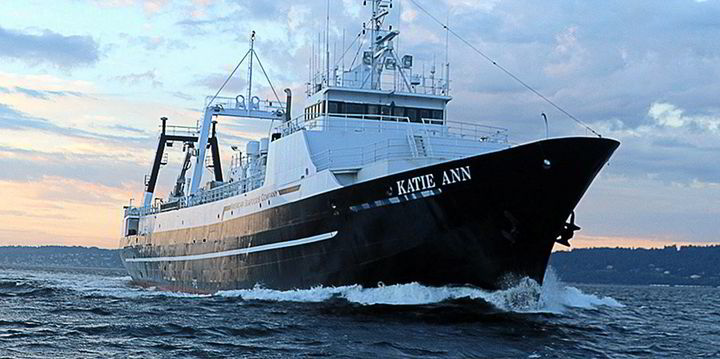 [ad_1]
Seattle-based pollock harvesting giant American Seafoods on Friday named a new chief executive to replace Mikel Durham, who is leaving the company to spend time with his family.
Einar Gustafsson, an executive with a long resume in the food industry, will assume the role of CEO and guide one of the world's largest fishing companies through a period of turmoil in the global economy and rapid change in the North Pacific seafood industry.
Gustafsson joins American Seafoods from Gong cha Global, the world's leading bubble tea chain, where he served as CEO for the Americas and Europe.
As part of the move, American Seafoods executive Inge Andreassen has been promoted to the newly created position of COO.
Andreassen, who has been with the group for 30 years, has been president of the American Seafoods Company since 2005, a title he will retain. He will serve as interim CEO until Gustafsson officially joins the company.
Prior to Gong cha, Gustafsson spent 15 years with the fresh prepared foods group Bakkavor, leading the company's growth in Asia as the division's general manager.
The article continues below the ad
Gustafsson's seafood experience dates back to his early days at Coldwater Seafood in the early 1990s. He later became president and CEO of US scallop processor Atlantic Coast Fisheries Corporation as part of a recovery operation.
At Atlantic Coast Fisheries, Gustafsson oversaw a merger with rival scallop processor Mar-Lees, creating one of the largest shellfish suppliers.
Subsequently, he was part of the American Seafoods system, serving as Vice President and General Manager of the value-added processing group American Pride Seafoods. High Liner acquired American Pride in 2013.
Scott Perekslis, a board member of American Seafoods and managing partner of private equity group Bregal Partners, which owns a stake in the harvesting company, said Gustafsson's track record of developing and growing Seafood and fresh food pursuits make the executive a good fit for America's future.
Additionally, Perekslis said, Gustafsson's history of building international brands "will be vital" in his new leadership role.
Deluge of activity under Durham
Durham joined American Seafoods as CEO in 2017, replacing longtime CEO and former majority owner Bernt Bodal, who retired from the group a year later.
During Durham's tenure, American went through a series of major changes. Most notably, the company announced in 2019 that Bregal would seek to exit its stake in a planned sale.
Last year, the company's logistics subsidiaries came under scrutiny from US Customs and Border Patrol for their use of what's called the Bayside program, a controversial route bringing pollock and groundfish from Alaska to the US East Coast via Canada with the use of a miniature railroad to satisfy a provision of the US Jones Act.
Durham said she was proud to represent the company and its employees through the challenges presented by the coronavirus pandemic over the past two years, and that she "looks forward to taking a break and spending time with his family".
Bregal Partners led a complex recapitalization of American Seafoods in 2015. As part of this deal, a new ownership structure was introduced to the group.
Besides Bregal, the main owners of American Seafoods are Farallon Capital Management, credit asset management company Onex Falcon, and Frank Dulcich, CEO of Pacific Seafood Group.
Other investors include executives of American Seafoods; Amy Humphreys, former CEO of Icicle Seafoods and most recently former CEO of BBNC's Bristol Bay Seafood Investments; and former Bumble Bee Seafoods CEO Chris Lischewski.
[ad_2]
Source link