Atman Group makes strategic investment in Taprobane Seafoods – Mirror Business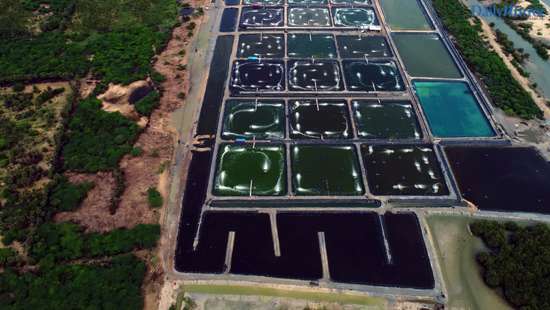 ---
Taprobane Farm, Mannar
Taprobane Seafoods, Sri Lanka's largest and most integrated seafood company, is delighted to announce its partnership with the Atman Group.
The Atman Group is a multi-family office based in Sri Lanka and Asia that focuses on emerging investment opportunities across Asia and establishes strategic partnerships. The company's business interests include investments in hospitality, recreation, agriculture, real estate and renewable energy.
Taprobane Seafoods's vision is to be the world leader in sustainable and socially responsible aquaculture, based on high quality standards, social responsibility, sustainability, integrity and success. The company produces premium seafood for iconic brands like Whole Foods USA, which requires adherence to strict quality and sourcing standards. Taprobane is also the leader and pioneer of pasteurized blue swimming crab and SPF Vannamei shrimp.
Supporting sustainability, Taprobane is committed to sustainable packaging and encourages packaging material suppliers to comply with all applicable local and international laws and regulations. Through its commitment to community empowerment, Taprobane has always been at the forefront of ethical work practices in the industry and in recent years has paid great attention to labor standards and life, well-being and sustainable development of its employees attached to its state-of-the-art processing facilities. The company sees this commitment as more than just corporate social responsibility (CSR), but as a means by which employer and workers can mutually benefit from a system that incorporates fair and sustainable practices.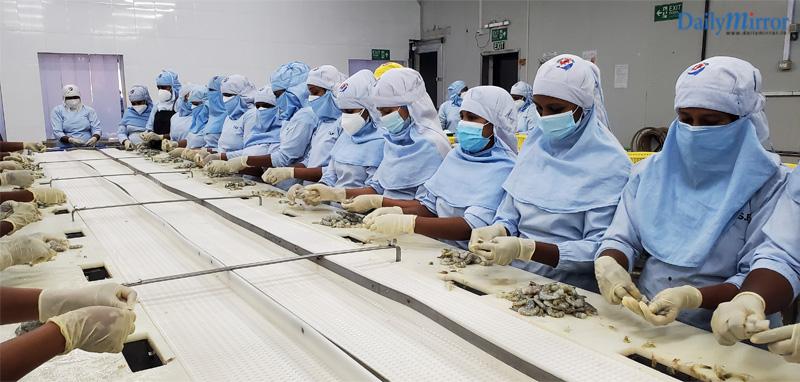 Taprobane processing plant, Dankotuwa
"We are delighted to have partnered with the Atman Group as a strategic investor in our company," said Timothy O'Reilly, Managing Director of Taprobane Seafoods. "We believe this partnership will allow us to access more investment pipelines and potential strategic partners in the future, while leveraging the Group's reach in key strategic markets. Global trends indicate a preference for seafood as a healthy alternative and we believe Taprobane Seafoods is uniquely positioned to benefit from these consumer trends. We have already invested in more than 70% growing capacity to achieve full supply chain integration. Given the importance we place on sustainability and ethical sourcing, Taprobane Seafoods and the Atman Group can look to the future with optimism, "he said.
Commenting on this latest investment, Nathan Sivagananathan said: "We are delighted to partner with Taprobane Seafoods, the market leader in aquaculture in Sri Lanka. During a visit to Taprobane's operations in Mannar, the Atman team were very impressed with the company's sustainable practices and its impact on local communities, especially war widows and people with disabilities. "We are confident that this strategic investment will strengthen Taprobane's foundations and further expand the company's sustainable footprint into new markets. Taprobane was recently awarded the prestigious 3 * status by Best Aquaculture Practices (BAP), the world's leading certification authority in the field of aquaculture practices. The company is on track to reach US $ 200 million and the Atman Group is proud to partner with Taprobane on this journey, "said Sivagananathan.
Founded in 2010, Taprobane Seafood has 15 processing plants, employing more than 2,000 direct employees in the Northwestern and Northern provinces. Its uniqueness is that all the employees who work in the processing plants in the North are women, from the security guard to the supervisors and managers, including the war widows who are the breadwinners. The company also employs people with disabilities in a commitment to providing equal opportunities to the communities that live around its factories, regardless of gender, race or religion. Taprobane Seafoods began its success story with the committed and visionary leadership of Timothy O'Reilly, Dilan Fernando and Sathya Rathnayake. Cheng Niruttinanon – Executive Chairman of Thai Union, also sits on the board of Taprobane Seafoods. Thai Union is the world's largest seafood company and its subsidiary, Chicken of the Sea Frozen Foods, the largest importer of crab and shrimp in the US market. Taprobane has also been certified by the FSSC 22000 food safety standard and the HACCP risk management system.