Austral Fisheries acquires Moreton Bay Seafoods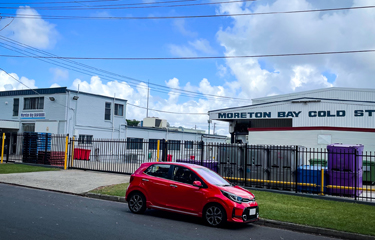 Austral Fisheries, based in Mount Hawthorn, Australia, has acquired Moreton Bay Seafoods, based in Brisbane, Australia.
Austral Fisheries is one of Australia's largest vertically integrated commercial fishing companies, fishing for Patagonian toothfish in the Southern Ocean, as well as shrimp and tropical snapper species in Australia's northern prawn fisheries and the Timor Reef.
It targeted Moreton Bay Seafoods because of its "strong brand recognition in key local and international markets and its reputation for consistency of supply and quality since 1976", according to Austral Fisheries CEO David Carter.
"We are delighted to be able to add the skills, experience and capabilities of Moreton Bay Seafoods to our established strength as a producer. I want to give special thanks to the management team at Moreton Bay Seafoods for creating a stable, respectful, safe and ultimately productive work environment. These values ​​align closely with ours and we will work hard to preserve this culture in the future," Carter said in a press release. "The investment recognizes the strategic importance that provenance-branded seafood products have for our future. Having dedicated seafood processing capacity allows us to better meet consumer needs and ensure better quality control and consistency.
Austral said it expects its increased catches to maximize processing volumes at the Moreton Bay Seafoods plant in Brisbane, "providing permanent employment opportunities and improved job stability for the 30 employees of the factory".
"This move will also allow Austral Fisheries to expand its trade with East Coast suppliers and improve Austral's ability to facilitate the import and export of a wider range of products due to the strategic location of the facility," he said.
Austral Fisheries, managing director of sales and marketing, Dylan Skinns, the company plans to expand its Karumba Banana Prawn and Skull Island Tiger Prawn retail brands following the purchase.
"We have seen growing consumer demand, not only for seafood caught in Australia, but also for seafood processed in Australia. Austral's retail range of Karumba Banana Prawn and Skull Island Tiger Prawn brands can now be expanded to bring more of our high quality Australian brands to more people," said Skinns.
Photo courtesy of Austral Fisheries