Coastal seafood market, cafe, and school
Coastal Seafoods has been the premier seafood place in the Twin Cities for decades. The story goes that former banker Suzanne Weinstein drove a shipment of tilefish from a family fishery from New Jersey to Minnesota, and sold it in her tub. From those humble beginnings, she opened a retail store in Seward in 1985 and another in St. Paul in 1992. Humble also accurately described this 600 square foot retail space. It looked (and smelled) like a seafood shack, which was part of its charm.
But since the operation was sold to Fortune Fish & Gourmet of Chicago, local staff have been dreaming of opening a larger space in the new headquarters across Minnehaha Avenue. Mission accomplished. After more than two years! Coastal announced this project in 2018 and opened it just before the end of August 2020.
They jumped in, with an active curbside fish ordering program. COVID-19 has certainly hurt Fortune's restaurant distribution business, but their distribution to grocery stores and direct sales have exploded.
The new store is a huge market with the most beautiful seafood counter I have ever seen. Artfully displayed fish and shellfish, plus huge freezers for durable frozen shrimp, coolers with the largest selection of beautifully smoked seafood you'll find in the metro area, and then all kinds of other kitchen items gourmet and grocery store from Fortune's catalog. It's really a showcase for restaurants to come and see a lot of the products they might order, and we benefit from that by buying them directly.
There is also a market, with seating, so you can finally buy a fish sandwich or a poke bowl. They still run this, as well as classes – I took a sushi class in the back room at Coastal a few years ago and let's just say it wasn't exactly a fancy experience.
Coastal Development Director Chris Blankenbaker has been planning the branding and layout of this store for two years. In this photo you see the original Coastal logo. There are so many nods to the history of the company Weinstein built, it's pretty cool. Blankenbaker worked for Whole Foods as a seafood buyer and worked in seafood retailing across the country. So he had pretty clear ideas about what he wanted to do here.
There are surprises: Coastal will offer more than just seafood (you'll find duck and beef and other meats here) as well as a full counter of cheeses and cold cuts. So if you live in Seward, you finally have the option of going for some fresh cut cheese.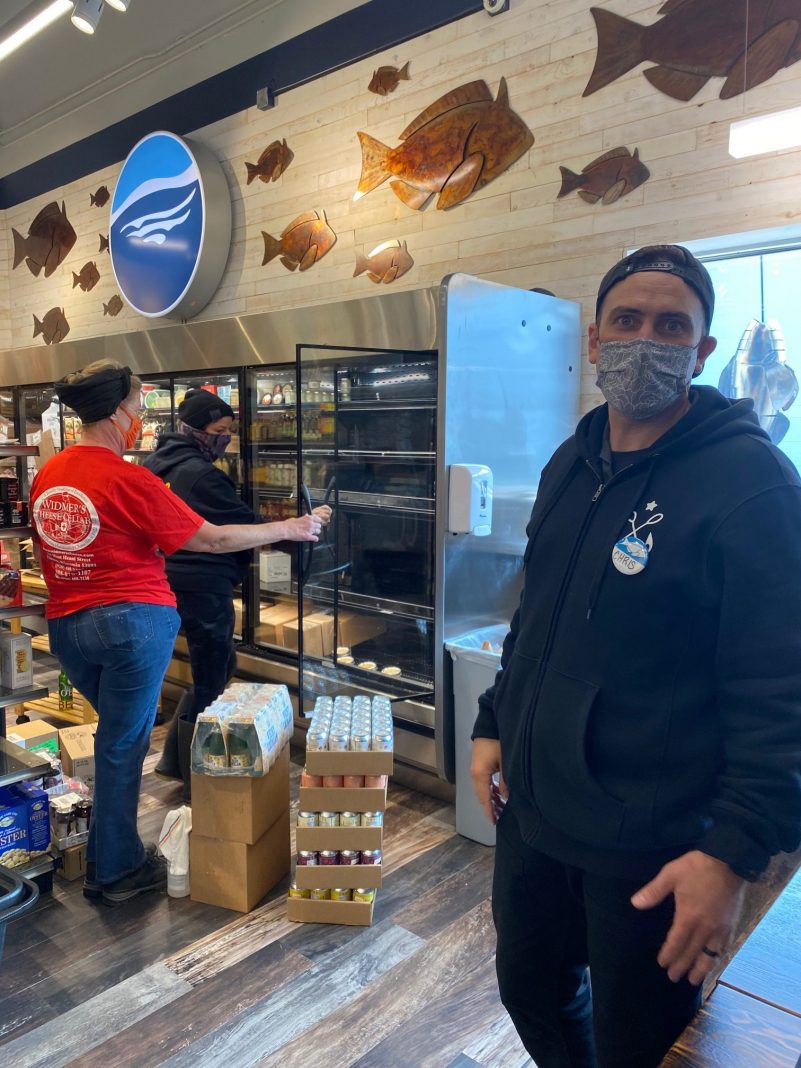 Exciting times in retail for sure. I can't wait to see what the two stores become for the next generations.
Coastal Seafood: 2007 E. 24th St., Minneapolis; Coastal Seafood.com