Coastal Seafoods Lobster Roll Recipe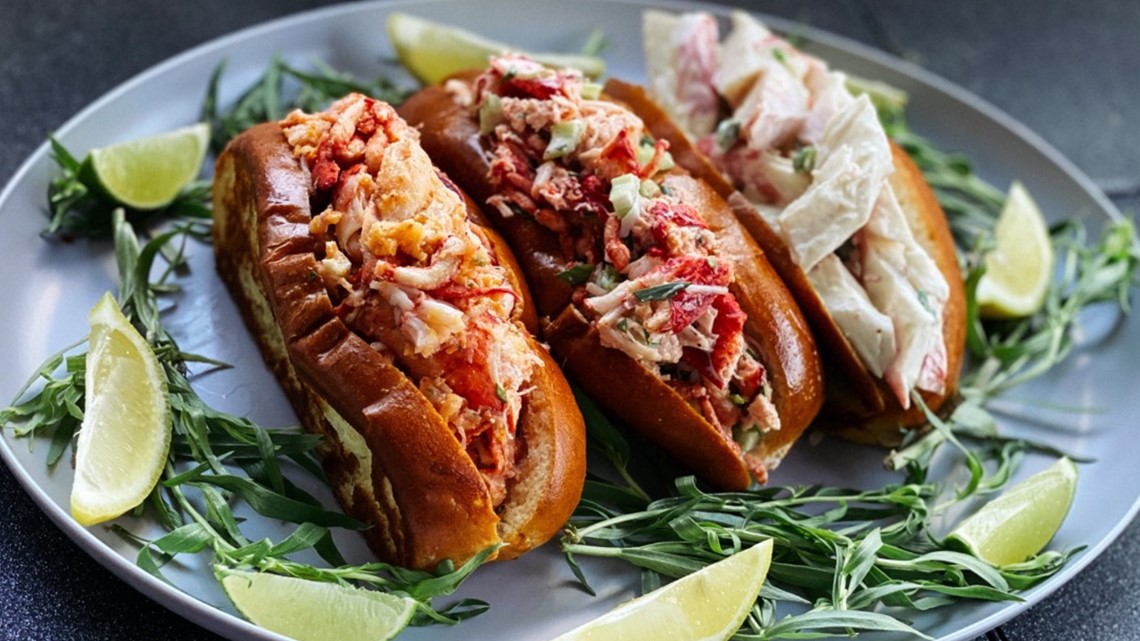 Nothing says summer like a lobster roll in butter. You can make your own at home with this easy recipe from our friends at Coastal Seafoods.
MINNEAPOLIS, Minn – I love ordering lobster rolls when I'm at a restaurant, but I've never made them at home. Who knew there were so many variations on this buttery summer sandwich? I contacted my friend Keane Amdahl from Coastal Seafoods, who thinks the lobster loll may be the "best sandwich ever!" Discover his thoughts and his recipe. Enjoy!
"There's no question that one of the best sandwiches ever has to be a lobster roll, but the big point of contention always comes down to the question, 'Which style is better? Amdahl asks.
"Well, we don't like to pick our favorites, we like to mix them up and try a lot of different things. Truth be told, there are so many different ways to make a lobster roll, which is why stop at Classic Style New England Lobster Salad, or the Melted Butter Style of Connecticut? So, for that, we actually have three different recipes for you. The first is for the New England classic and that is what we serve in our Minneapolis Café. The second will be the Connecticut Butter style lobster roll, and the third is a different variation with more lively flavors. Also, you shouldn't feel limited to using only lobster. These recipes will work great with crab, shrimp, or even imitation crabmeat. "
Coastal Seafoods New England Style Lobster Roll
1 lb cooked lobster meat
1/4 cup celery, chopped
2 tablespoons of tarragon, chopped
2 tablespoons of parsley, chopped
1 tbsp Old Bay
Juice of half a lemon
Salt to taste
Combine all the ingredients in a bowl and toss gently to combine. Season with salt to taste
Serve on a grilled lobster roll or hot dog bun
Connecticut Coastal Seafoods Style Lobster Roll
1 lb of lobster meat
2 tablespoons of tarragon, chopped
1 tbsp Old Bay
1/2 Stick of Butter
Salt to taste
Add the butter, tarragon and Old Bay to a small saucepan over medium heat. Cook gently until the butter is completely melted
Add the lobster to a mixing bowl and pour over the melted butter mixture. Toss gently to coat and season with salt to taste
Serve on a grilled lobster roll or hot dog bun
Coastal Seafoods Sesame Lobster Roll
1 lb of lobster meat
1/4 cup green onions, chopped
2 tablespoons of Kewpie Mayo
1 tablespoon of rice wine vinegar
1 tablespoon of sesame or chilli oil
Roasted Sesame Seeds
Salt to taste
Add the lobster, green onions, kewpie mayonnaise, rice wine vinegar, and sesame or chili oil to a mixing bowl and toss gently to combine. Season with salt to taste
Serve on a grilled lobster roll or warm bread and garnish with toasted sesame seeds