Copper River Seafoods pulls out of Alaska salmon region as others rush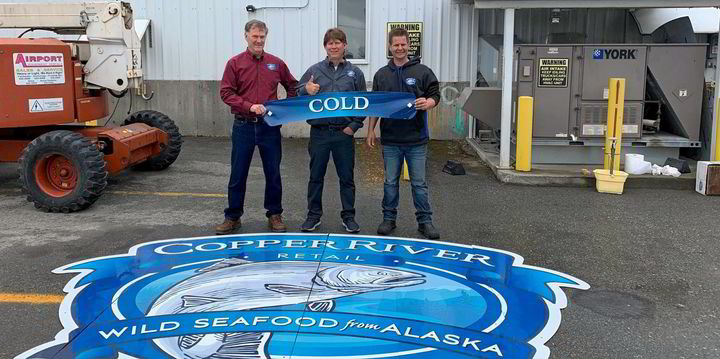 Alaska-based fisherman, processor and supplier Copper River Seafoods has decided to halt processing operations in the state's Cook Inlet during the Kenai Peninsula salmon season, citing rising production costs , changes in area management and poor forecasts.
In a letter obtained by Alaska Public Media, CEO Scott Blake said in March he was transferring operations to a new company called Rogue Wave Processing.
"Their presence will provide permit holders with another strong buyer in the inlet," Blake said, adding that the Rogue will provide more details on its operations in the coming weeks.
Blake said Copper River will continue to build strong groundfish programs on the peninsula in Homer, Whittier and Cordova.
He added that Copper River Seafoods will continue to operate in Prince William Sound and Bristol Bay, and that the company is currently recruiting fishers for roles in those areas.
Much of the Upper Cook Inlet will be officially closed to commercial salmon fishing this summer, the news site said. This change was approved by the North Pacific Fisheries Management Council in late 2020.
The article continues below the ad
Following the announcement of Copper River Seafoods' withdrawal from the area, OBI Seafoods announced this month that it is "all-inclusive" in the Upper Cook Inlet and will operate all of its buying stations in the area. for the 2022 salmon season.
"Along with other buyers retiring from the area, we wanted to impress upon anglers and local communities that we will be there throughout the season to buy fish and support our fleet," said John Woodruff, vice- Executive Chairman of OBI Seafoods for Alaska Operations.
"We are very interested in talking to any Upper Cook Inlet anglers who may be looking for a new market."