Costco's ice cream sandwiches, better butterbeer and more vegan food news of the week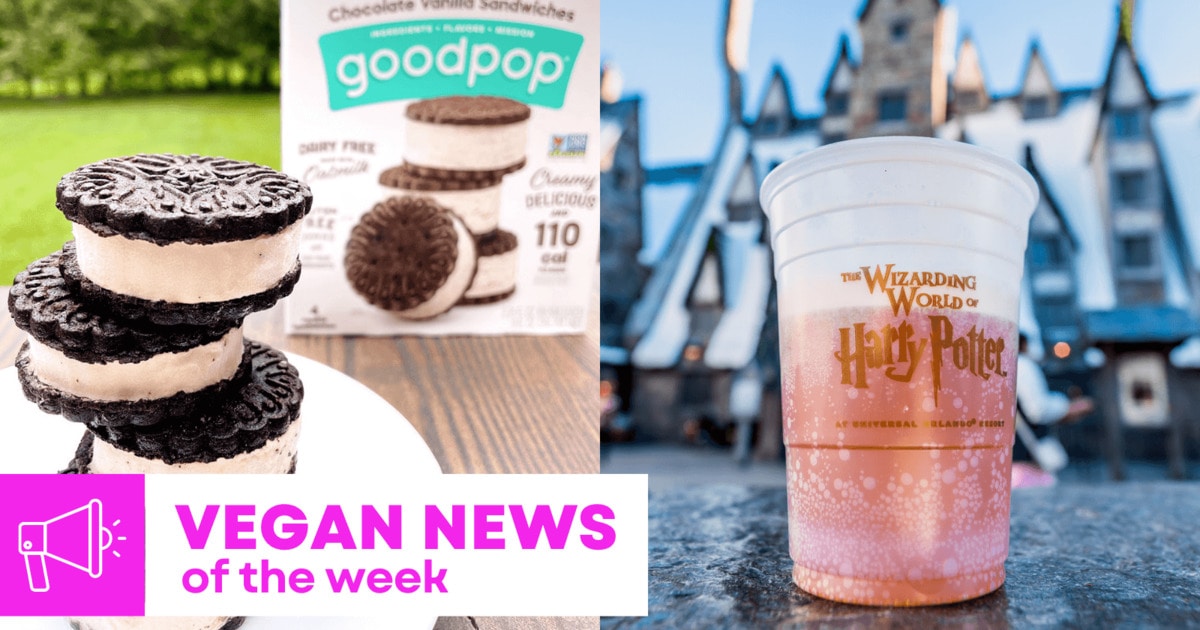 It seems like every week in the world of vegan food news is more exciting than the last and this week is no exception. New oat milk ice cream sandwiches from GoodPop just landed a bulk of 15 purchases at Costco stores in Los Angeles. In other ice cream news, a new "Veggies You Crave" menu has just launched at West Coast chain Salt & Straw. South Korean brand Unlimeat's new vegan jerky is here for your late summer snacks. And butterbeer can officially be ordered vegan at the Wizarding World of Harry Potter at Universal Orlando Resort. Read on to find out more.
1GoodPop's vegan ice cream sandwiches at Costco
Ice cream brand GoodPop, known for its popsicles, is branching out into its first vegan ice cream sandwiches. Its chocolate and vanilla sandwiches are made with oat milk as the ice cream base and first launched in April at retailers including Whole Foods Market, HEB and Sprouts. This week, bulk packs of GoodPop's Vegan Ice Cream Sandwiches became exclusively available in boxes of 15 units for $11.99 at Los Angeles-area Costco stores.
good pop
"We saw an opportunity to recreate the cult classic ice cream sandwiches like the ones we grew up with, but with cleaner ingredients that are more delicious and better for people and the planet," said the Founder and CEO. of GoodPop, Daniel Goetz, in a statement. And since the brand is built around doing good, GoodPop encourages people to pledge good deeds through its Good Foundation Pledge and it will donate $1 to charity for each pledge received.
Also new at Costco this week are Field + Farmer's Fresh Snack Bars. These vegan snack bars are made with real fruit, get their protein from things like peanut butter and pumpkin seeds, and are sweetened with low-glycemic coconut sugar. Available in an assortment of 12 packs with Apple Pie, Carrot Cake, and Peanut Butter & Jelly flavors, the new snack bars can be found at Costco stores in 14 states across the Midwest.
2Salt & Straw explores vegetables in ice cream
Available from today until September 2, Salt & Straw's late summer menu puts the spotlight on veggies in its new star flavours. Called "Veggies You Crave", the store's flavor gurus used a range of vegetables such as roasted carrots, spinach and fennel to create five unique flavors, one of which is vegan.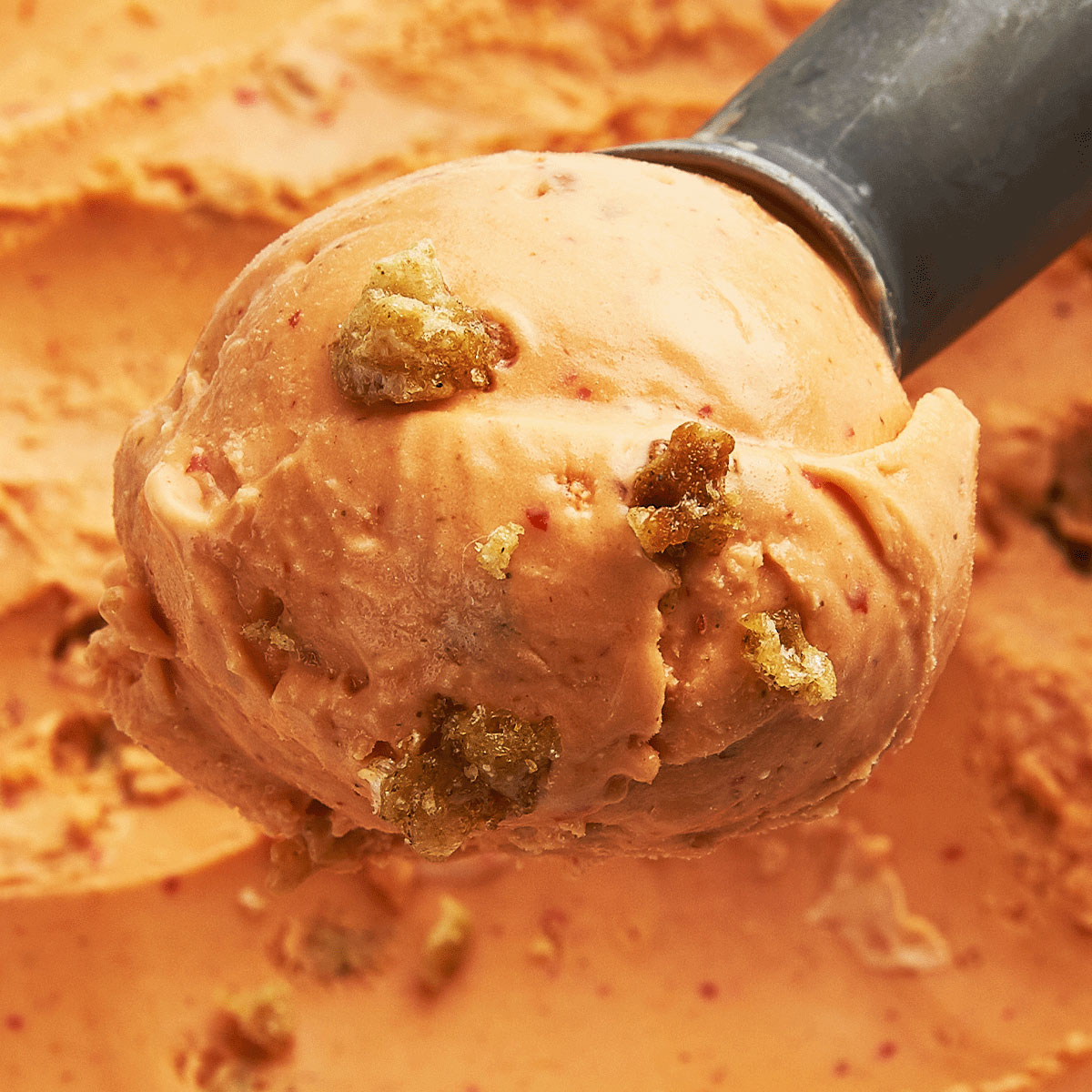 Salt & Straw
Red Chili Curry & Makrut Lime Crispy Rice flavor showcases the spicy and tangy flavors of Southeast Asian curries and is made with roasted chilies, lemongrass, ginger and spices with a hint of makrut lime ") juice and mixed with coconut cream. The unique flavor is complemented by handfuls of crispy rice Florentine cookies loaded with lime makrut. This flavor is available at West Coast stores and as part of a $65 pint combo pack that includes the non-vegan flavors.
The Salt & Straw menu, both in-store and in pint form, still features several vegan flavors that increase during its Vegandulgence celebration in winter.
3Harry Potter butterbeer goes vegan
Visitors to the Wizarding World of Harry Potter at Universal Orlando Resort can finally order their butterbeer cold or frozen without garnish, meaning the popular non-alcoholic drink can be made entirely vegan.
Previously, the dairy-based whip couldn't be left out due to licensing deals with Harry Potter franchise owner Warner Bros. However, a campaign organized by Harry Potter-inspired fan group The Protego Foundation (TPF) has launched a campaign calling for vegan friendly Butterbeer.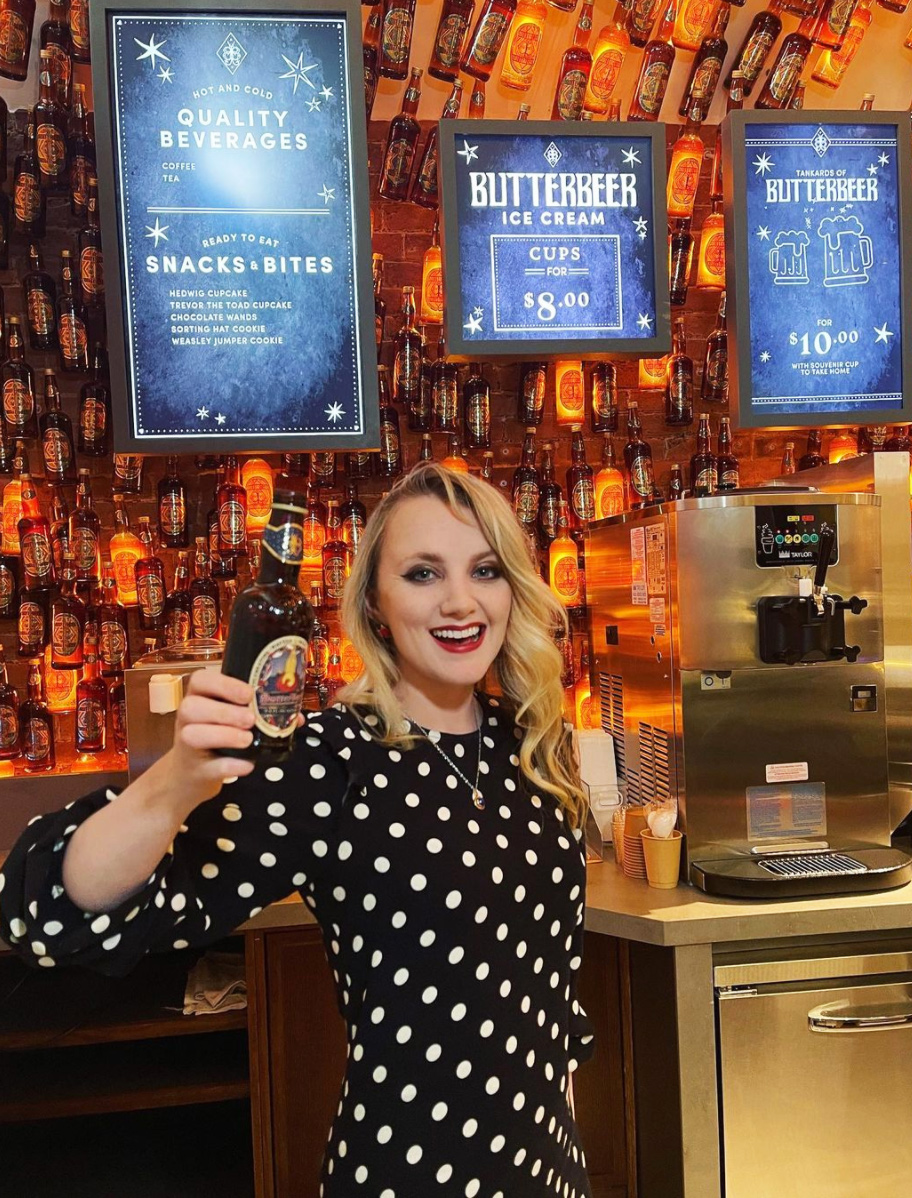 Backed by vegan actress Evanna Lynch, who played Luna Lovegod in the Harry Potter films, TPF's petition has gained enough traction to push for change. "Bravo and thank you to everyone who signed our petition and helped us get there", TPF job victory on social networks. "The next step is a full Butterbeer experience, with dairy-free whipped topping."
This Orlando Harry Potter attraction joins the Warner Bros. Studio Tour London—The Making of Harry Potter by serving vegan butterbeer. Last year, the Harry Potter flagship store in New York also added vegan butterbeer, in bottles and on tap.
4New meatless jerky
Unlimeat is a South Korean plant-based meat brand that is making its way to the United States. Known for their tender vegan bulgogi meats, Unlimeat recently entered a new category with plant-based jerky made chewy and tender with its proprietary texturing technology. Unlimeat uses beetroot and pomegranate to color its herbal and citrus jerky extract as a preservative.
The Korean brand made its vegan jerky available through Amazon after a hugely successful crowdfunding campaign on Kickstarter where it reached its goal in less than three hours and surpassed its goal by 1,035% in one month.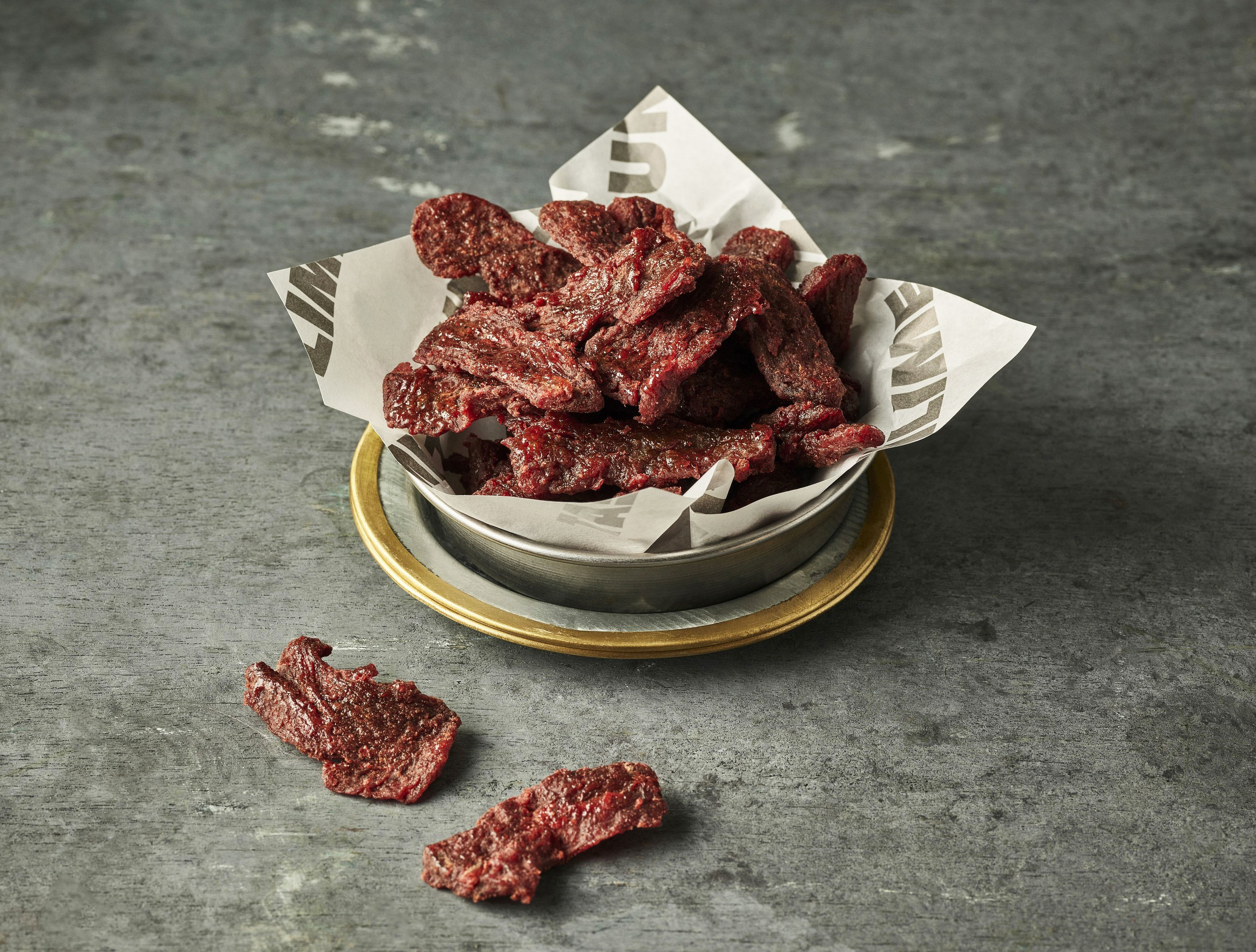 Without lime
"We had heard that it would be difficult to reach even $10,000 in funding in Kickstarter food categories, which typically feature tech products," a representative from Unlimeat said in a statement. "We are thrilled to have exceeded market expectations by receiving over $30,000 in funding, particularly because our product is plant-based, making it a smaller subdivision of the larger market. We hope that our product, which has now successfully started sales in the United States, will become even more popular on Amazon.
Unlimeat Jerky is now available on Amazon in Korean BBQ and Smoky in boxes of 6 packs each for $19.97.
5Jackfruit meat appears at Kale My Name
If you're in the Chicago area tomorrow, we suggest checking out Kale My Name, a vegan restaurant with a Los Angeles location owned by vegan superstar Tabitha Brown. On August 6, Kale My Name will host a pop-up to sample free vegan meals made with jackfruit meats from Jack & Annie.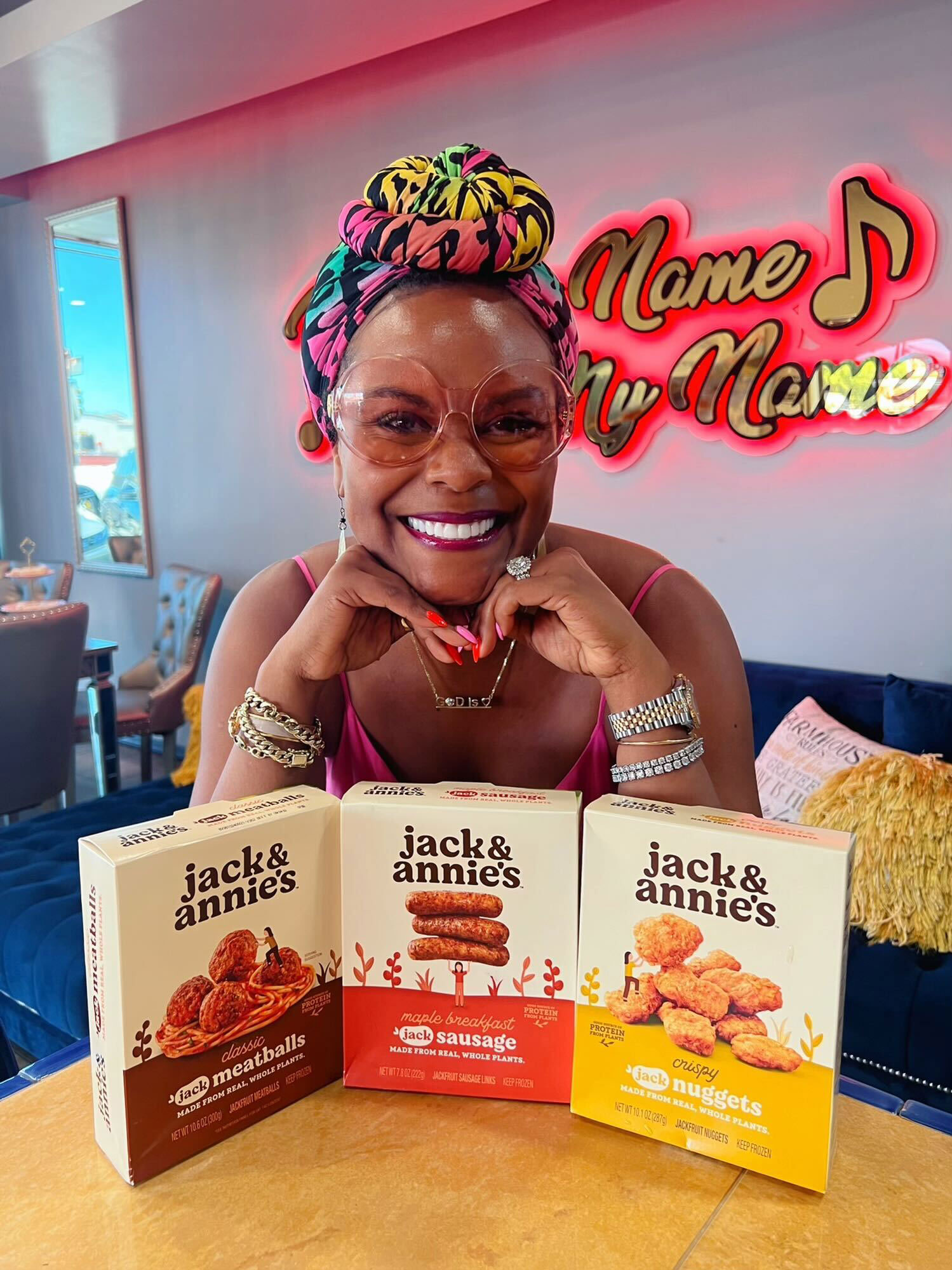 Kale my name
Small entrees featured at the pop-up will include Smoky Jack Pulled Pork Sliders served with homemade coleslaw and Crispy Jack Nugget Tacos served with pico de gallo, kale and homemade chipotle aioli sauce.
"At Kale My Name, our goal is to provide all of our customers, vegans, vegetarians and flexitarians, with creative and delicious plant-based meals," Nemanja Golubovic, owner and CEO of Kale My Name, told VegNews. "When Jack & Annie's approached us about a collaboration, we couldn't resist!
Reservations can be made here via OpenTable and the pop-up will run from 11 a.m. to 10 p.m. or while supplies last.
For the latest vegan news, read:
Cracker Barrel's Impossible Sausage Drama Highlights Bigger Issues
Can a new postbiotic protein make Babybel the best vegan cheese?
Lizzo gets into 'hot ones' with the help of Daring's vegan chicken
JUST LAUNCHED!
Vote for the 2022 awards for the best vegan ice cream in the United States.
VOTE HERE
JUST LAUNCHED!
Vote for the 2022 awards for the best vegan ice cream in the United States.
VOTE HERE