Encinitas Vegan Food Popup Launches Weekly Event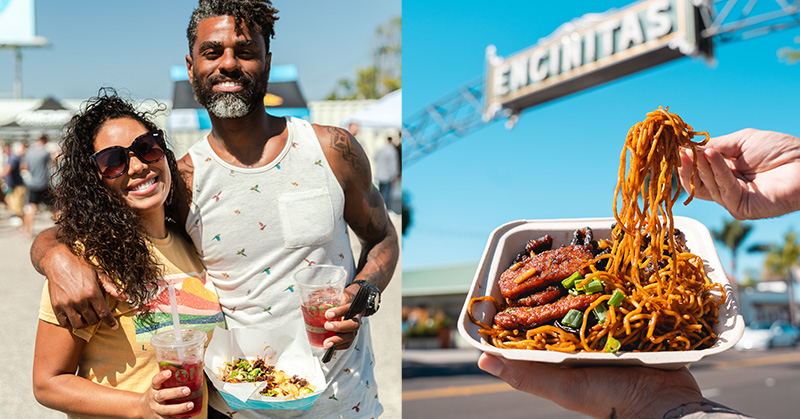 The Encinitas Vegan Food Popup has been one of San Diego's most popular vegan events since its debut in 2019. This Sunday, the event kicks off its first weekly event.
Weekly Vegan Food Festival in Downtown Encinitas
The Encinitas Vegan Food Popup will kick off its weekly event this Sunday, April 24 from 12 p.m. to 4 p.m. at the Encinitas Bazaar located at 459 S Coast Hwy 101, Encinitas, CA 92024. The event was held every other Saturday at the same location, but the The event's growing popularity has prompted organizers to make it a weekly offering.
Popular Los Angeles-based flea market Silverlake Flea will partner with Encinitas Vegan Food Popup to offer customers a variety of vintage and durable vendors to shop while they eat. Silverlake Flea will be open from 11 a.m. to 4 p.m. every Sunday at the same location.
The weekly event will continue to be free and suitable for both families and dogs. The event is easily accessible by public transport and free parking is also available at the nearby Coaster station.
Encinitas Vegan Food Popup Vendor List
The Encinitas Vegan Food Popup will continue to feature offerings from dozens of local vendors in San Diego, Los Angeles and Orange County. True to the diversity of the bi-monthly event, the new weekly event will showcase a variety of different cuisines, such as authentic Mozambican, Cuban, Filipino, Chinese and Mexican.
Vendors for the first weekly event on April 24 include San Diego natives Luv Mylk, Elote Locos, and Sabor Piri Piri Kitchen. Also in attendance will be SeaCo Catch, voted San Diego's Best Taco of 2021, Kompoocha Brewing and popular LA-based pop-up Veggie Fam. Several vendors will also sell vegan cooking staples such as cheeses, sauces and produce.
For a complete list of providers, visit VeganFoodPopup.com.