McPlant in Australia, 16 scoop dairy-free sundae and more vegan food news of the week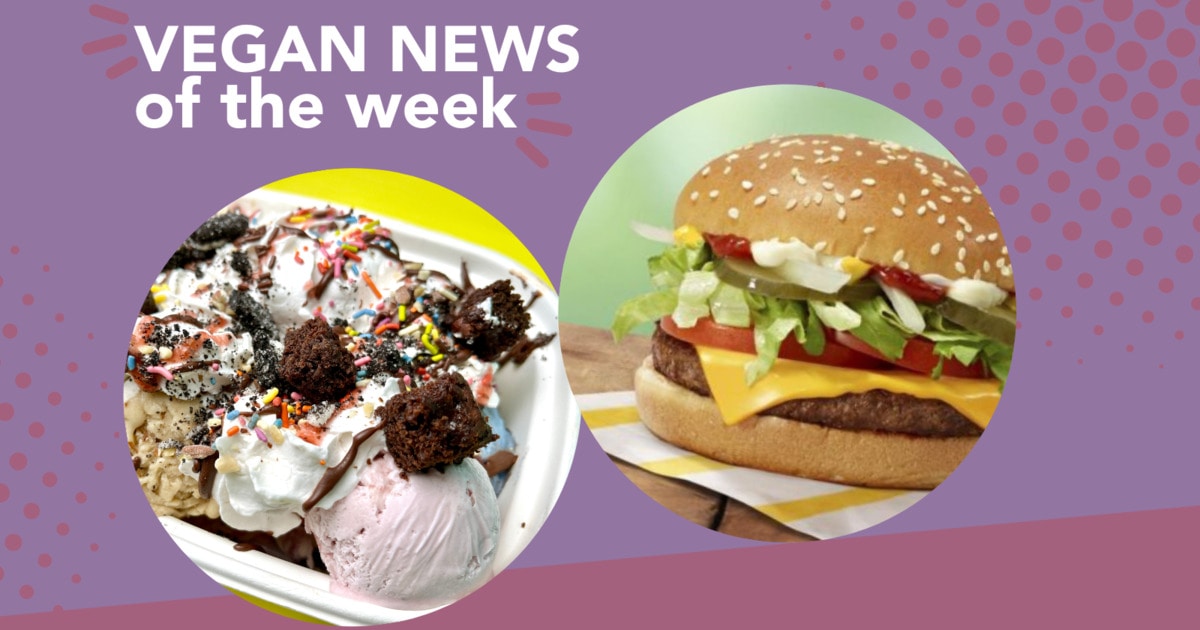 It seems like every week in the world of vegan food news is more exciting than the last and this week is no exception. Australians can finally taste McPlant at 270 McDonald's locations across Victoria. In the UK, popular vegan brand THIS is putting its plant-based bacon, chicken and sausages in freezers at Sainsbury's for the first time. And in the US, an outrageous 16 scoop vegan ice cream sundae will soon be on the menu at Dear Bella Creamery. Read on to find out more.
1McDonald's McPlant expands into Australia
International fast-food giant McDonald's has made progress on the plant-based front thanks to a multi-year partnership with Beyond Meat. The two companies have partnered in 2021 to develop the McPlant platform, which will result in multiple region-specific plant-based launches across the globe. So far, the partnership has produced the McPlant, McDonald's first burger made with a plant-based meat patty.
McDonald's
McDonald's has begun testing McPlant in European markets, including Sweden, Denmark, the Netherlands and Austria. In October 2021, the McPlant landed at McDonald's in the UK where it's served vegan as is, dairy-free cheese and all. McDonald's home country of the United States first tasted McPlant, which is served with dairy, last November when the fast-food chain put the burger on the menu at eight locations. McDonald's expanded the test to 600 additional US locations in February this year, but has yet to announce a nationwide rollout.
This week McDonald's is continuing its global trial of the McPlant, this time in Australia where 270 "Macca's" in Victoria have added the burger for a limited time. Here, as in the UK, the McPlant is served with non-vegan components such as cheese and mayonnaise. "Through this trial, McDonald's Australia will learn more about customer demand for the McPlant and the impact of this new menu item on the restaurant's kitchen operations, which will inform future menu decisions locally" , McDonald's Australia said in a statement.
2TMRW Foods Vegan Meat Gets $2 Million Boost
This week, Canadian vegan brand TMRW Foods raised $2 million with the help of investors including TELUS Pollinator Fund for Good and Philip Donne (former CEO of Kellogg's Canada). Sister company to vegan pizzeria Virtuous Pie, the Vancouver-based company hit the market in 2020 with a plant-based burger made with a blend of quinoa, kidney beans, split peas, hemp hearts and of sunflower seeds. Since then, it has developed eight products that replace pork, beef, chicken and fish of animal origin.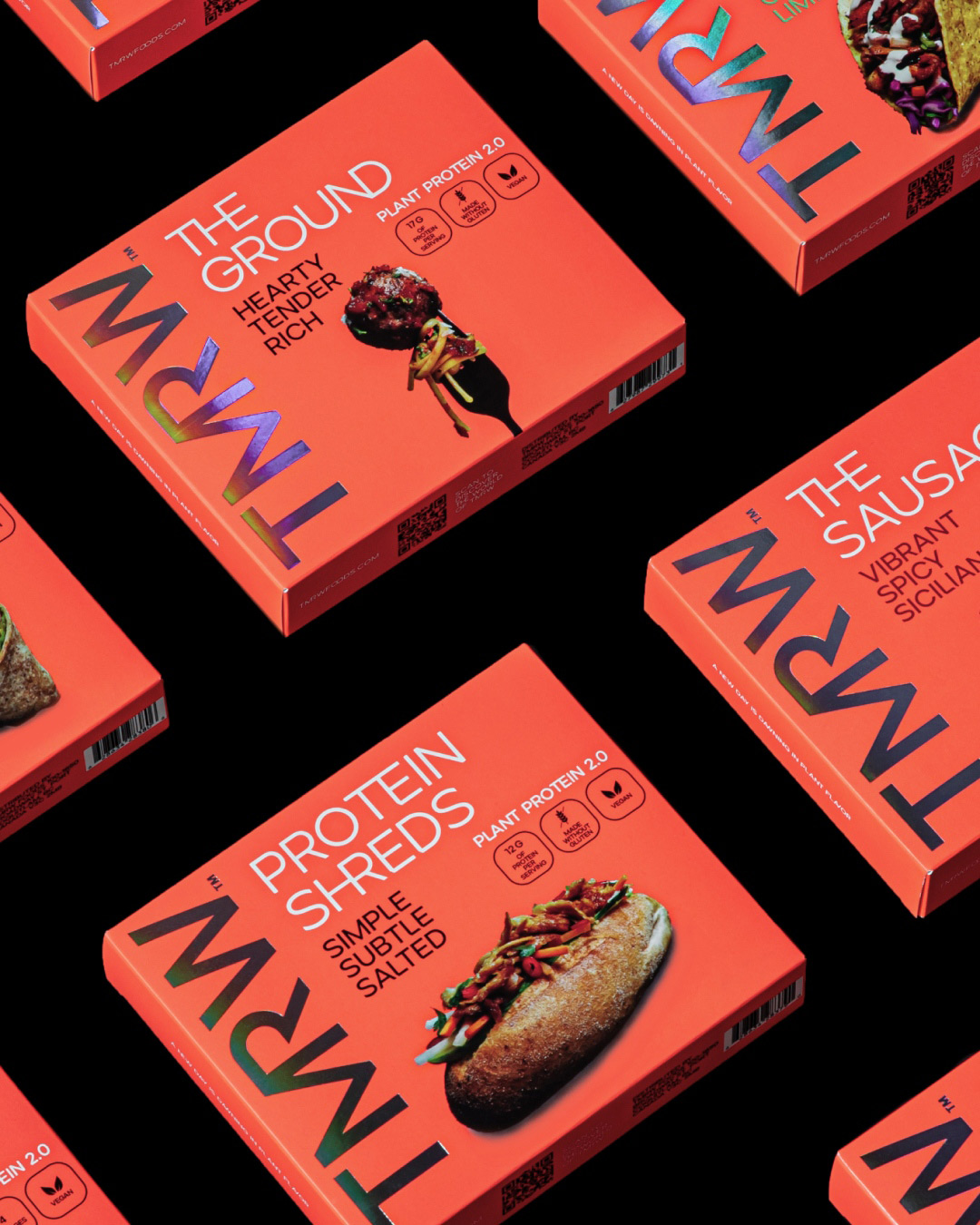 TMRW Foods
"We feel extremely fortunate to be able to surround ourselves with values-aligned, impact-driven investors who fuel our ability to execute on our mission," said Dean Blignaut, co-founder and CEO of TMRW, in a statement. "TMRW believes that the key to plant-based success is to relentlessly pursue the creation of plant-based proteins that are tastier, more nutritious and more accessible than exist today. Everything we do is with this goal in mind. Only by meeting the basic needs and expectations of the masses will we create a solution that will lead to a more sustainable food system.
The new investment comes after a $3 million fundraise last year that helped fuel its international expansion, making its products available to US consumers through the GTFO It's Vegan online grocery platform. With the new funding, TMRW will launch its eight products across the United States with Sprouts Farmers Market in August of this year.
3Kourtney Kardashian's Favorite Vegan Chicken Lands at a NYC Restaurant
If you've followed the Kardashians, you know that some of them have recently endorsed herbal products and that's true when it comes to Kourtney Kardashian and her new hubby Travis Barker. Known as 'Kravis,' the couple recently teamed up with Daring Foods on a steamy ad in which they couldn't help but touch their plant-based chicken (or each other ).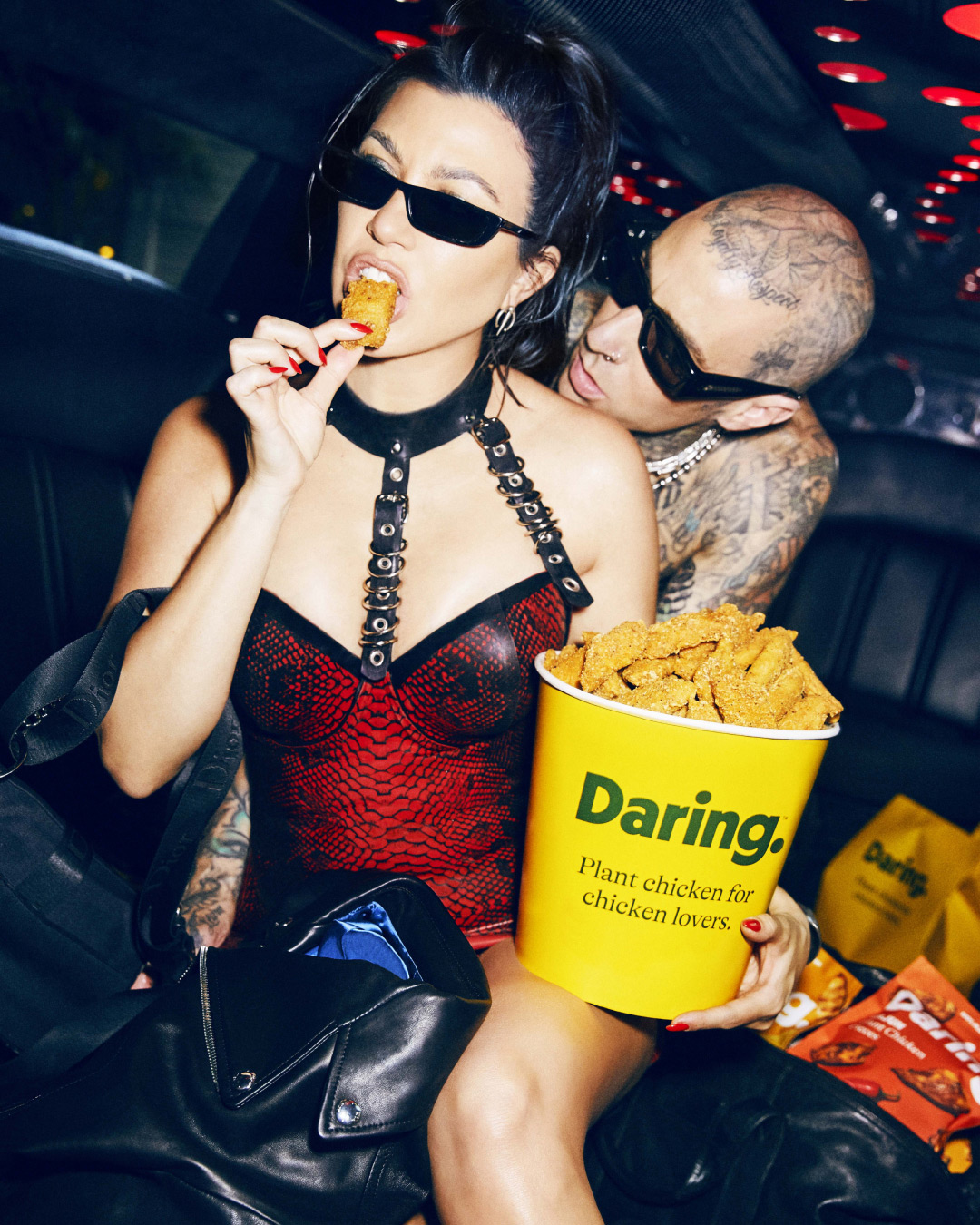 Ellen von Unwerth
Also looking to get your hands on Daring's Chicken? The brand is expanding its presence on restaurant menus and this week its vegan chicken landed in all four New York restaurants at Mexican restaurant Jajaja. Daring's Realistic Vegan Chicken is now part of three new menu items: Mole Tamal, Pollo Fresco Burrito, and Pollo Coco Tacos. In New York, Daring's chicken can also be found on the menu of Juice Press, Beauty & Essex, Sugar Freak, Go Vegan, Just Salad, &pizza and TAO.
Not on the East Coast? The sought-after chicken is hitting menus nationwide, including at Los Angeles-area chain Monty's Good Burger, where its new gluten-free breaded offerings are ready to dip on a dairy-free ranch, from the sriracha aioli, etc.
4British brand THIS gets more storage space
British brand THIS has stocked its clever plant-based meat products in the chilled section of grocery stores since its launch in 2019. Now THIS is expanding into the frozen category for the first time with THIS Isn't Chicken Tenders, THIS Isn't Pork Sausages and THIS Isn't a Chicken Nugget, which recently hit Sainsbury's grocery stores across the UK.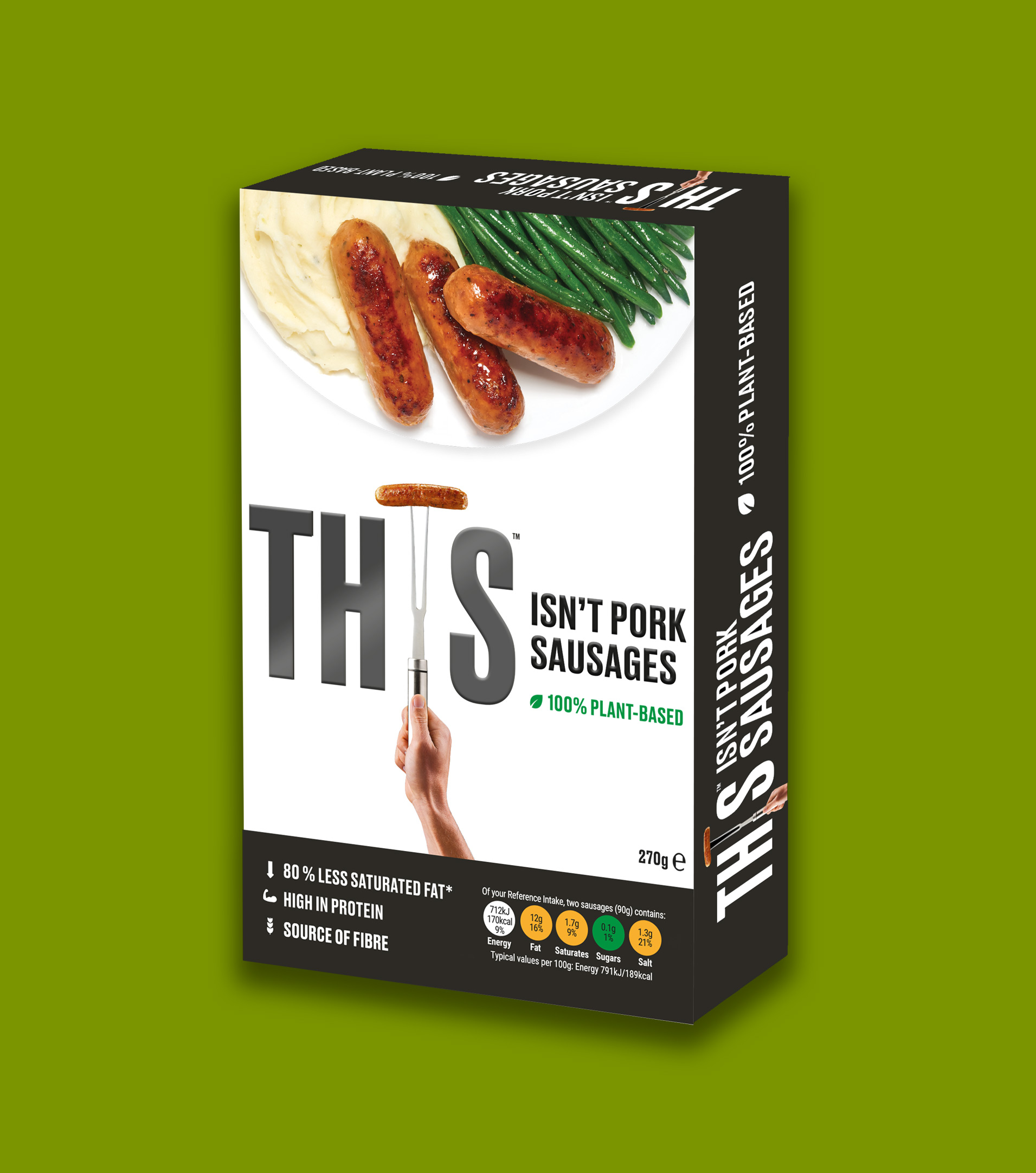 THIS
Shovel and fellow restaurateur Pete Sharman created THIS with a mission to develop hyper-realistic meat to rival, and possibly surpass, animal meat. The brand's new frozen offerings offer more convenience at a time when consumer data shows younger shoppers are increasingly buying frozen foods.
"The overall growth of frozen meatless has been fairly steady in recent years," Shovel said in a statement. "But when you look at how Gen Z are doing it and how our brand resonates with them, it seemed like a no-brainer to launch our own frozen line. Plant-based products like ours can help provide a long-term frozen food boom."
When will other regions get a taste of THIS? The company recently surpassed its £4m crowdfunding target on Seedrs with a plan to use its new £6m funding to expand internationally.
5Dear Bella's dairy-free oversized sundae
Have you ever walked into a vegan ice cream shop and thought, "What if I just took one scoop of each flavor and called it a day?" Well, the newest creation from Los Angeles-based boutique Dear Bella Creamery makes your wildest dreams come true.
In honor of National Ice Cream Day (July 17), Dear Bella chef and co-owner Belinda Wei has concocted the outrageous Super Scoop Sundae that includes 16 scoops of ice cream in every flavor under the sun: cake Pineapple Taiwanese, Strawberry Fields, Tiki Colada, Sweet Rice Milk Hojicha, Strawberry Yuzu, Brilliant Champagne Vinegar Peach Crisp, Monsta Cookie, Coffee Nuggets, Campfire S'mores, Chocolate Brownie Chocolate, Blueberry Cheesecake, Mint Fudge Cookie, Chocolate Chip Cookie Dough, Cookies and Cream, Peanut Butter Cup, and Horchata Latte with Churro Chunks.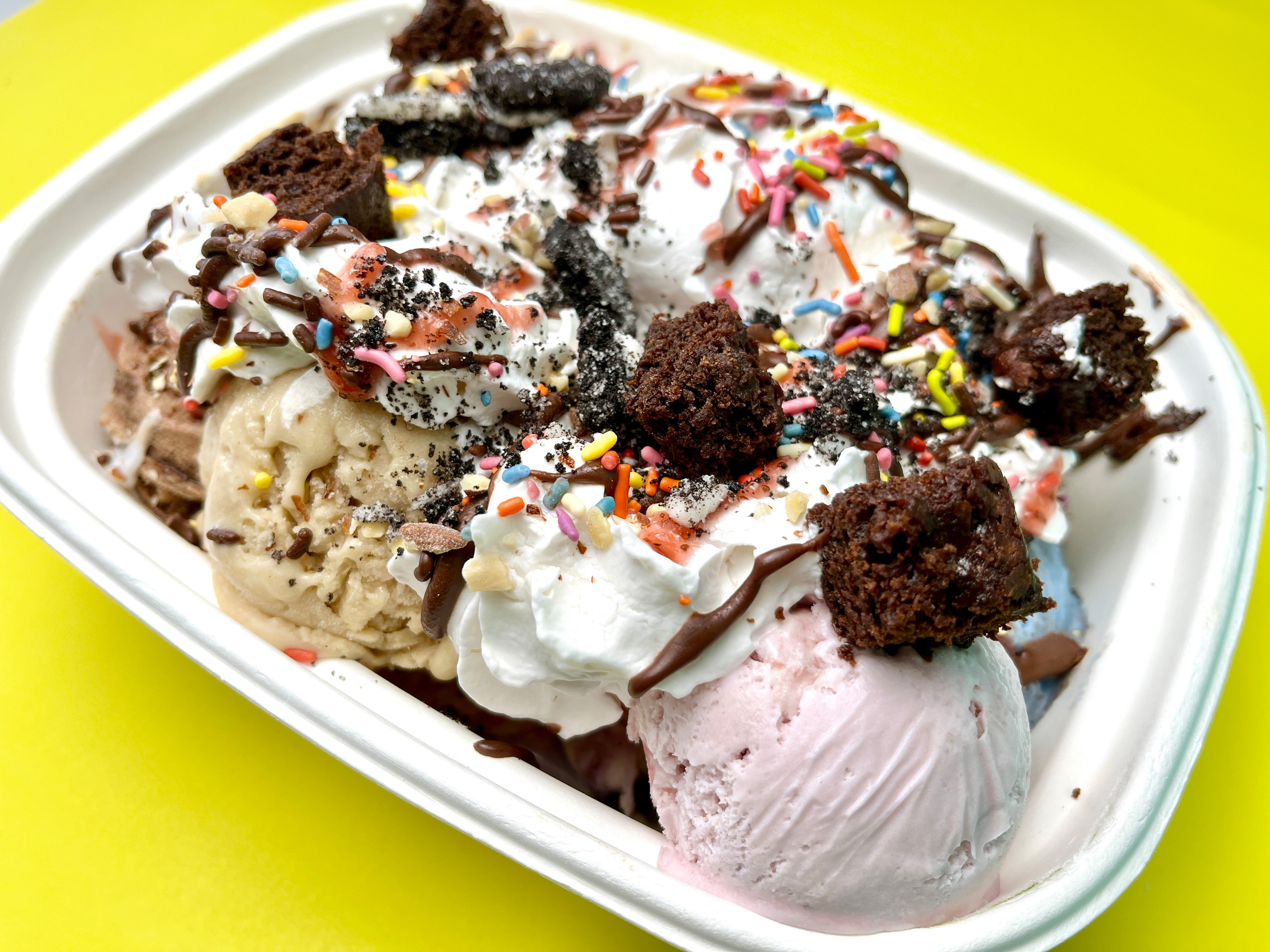 Dear Bella Creamery
And the toppings, you say? The sundae is topped with chocolate sandwich cookie bites, brownie bits, chocolate chips, rainbow sprinkles, beeless honeycomb, hot fudge, magic shell sauce, salted caramel sauce, strawberry sauce, toasted almonds and whipped cream.
"It's been an exciting year for Dear Bella Creamery. We've launched nationwide shipping and are getting ready to open our second store," Chef Wei told VegNews. "We wanted to celebrate National Ice Cream Day in a big way. Our Super Scoop Sundae is the ultimate sampling of all our creative, seasonal scoops and toppings. It's perfect for sharing but we won't judge if you want to keep it all to yourself."
The sundae will be available at Dear Bella's in Hollywood for $45 dinner-only on July 17 while supplies last. We're telling you about it early so you have time to plan your trip with 10 of your closest ice cream-loving friends.
For the latest vegan news, read:
This cell-grown yogurt proves we don't need animals to make dairy
Beyond Meat is coming to Disneyland Paris
Largest Avocado Study Ever Has Good News for Your High Cholesterol Levels
Happy Birthday VegNews! To celebrate, we're having a mega subscription sale, with amazing vegan prizes.
Happy Birthday VegNews! To celebrate, we're having a mega subscription sale, with amazing vegan prizes.