OBI Seafoods Wins $52 Million in Massive US Federal Government Purchase of Canned Salmon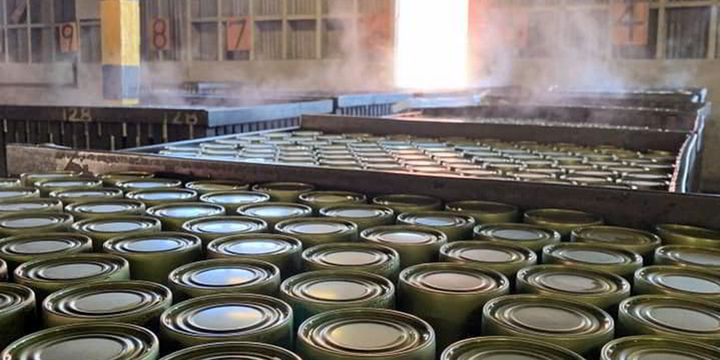 [ad_1]
The United States Department of Agriculture (USDA) in January awarded OBI Seafoods the majority of two separate contracts for canned sockeye salmon, distributing a total of $52 million (45.8 million euros) to the company based in Seattle.
The USDA announced Jan. 20 that OBI Seafoods, jointly owned by Canada's Cooke Inc. and the Bristol Bay Economic Development Corporation (BBEDC), won a bid for 673,360 cases of 24 x 14.75-ounce cans of salmon. red worth more than 47 million dollars (41.4 million euros).
The previous week, the federal agency awarded OBI Seafoods nearly $5 million (€4.4 million) on a separate $7 million (€6.2 million) bid for 47,120 cases of 24 cans of 14.75 ounces of sockeye salmon.
The USDA also awarded Trident Seafoods a portion of two canned salmon deals as well as a frozen pollock contract for fish fingers and nuggets worth about $12.5 million ($11 million). euros).
Massachusetts-based Channel Fish also received a small portion of the USDA for pollock.
The salmon and pollock will be used for the agency's National School Lunch program and federal food and nutrition assistance programs across the United States.
The total bid awarded to all seafood companies was valued at $61.8 million (€54.5 million).
U.S. government seafood purchases in 2021 are near record highs.
[ad_2]
Source link