Panera aims to be climate positive by 2050. Will vegan food play a role?
Today, fast-casual chain Panera Bread announced its goal of becoming climate positive by 2050, a first among its competing chains. While others seek to achieve neutrality, Panera aims to remove more carbon from the atmosphere than it emits and engages in several initiatives to help it achieve this, including increasing what she calls "lower carbon footprint fresh meals." In the short term, by 2025, Panera aims to increase the percentage of its fresh meals to 60% of its starters; transition to 100% circular, reusable, recyclable and compostable packaging; and use green and renewable electricity for at least 50% of operations owned by Panera Bread.
Panera recognizes that food production is responsible for 25 percent of global greenhouse gas emissions and that animal agriculture accounts for the majority of these emissions. Last year, Panera became the first company to label food based on its climate impact with its Cool Food Meals initiative.
To create the labeling system, Panera partnered with the World Resources Institute (WRI) who measured the carbon footprint of Panera's menu options and identified the carbon thresholds for each meal occasion (breakfast, lunch , dinner and snacks). If a meal meets a nutritional safeguard and does not exceed its carbon budget, it is labeled as Cool Food Meal. While these meals are mostly comprised of low climate impact foods such as grains, vegetables, legumes, and fruits, Panera also includes what it identifies as low impact animal foods such as fish. , poultry and eggs.
"Climate change is one of the greatest humanitarian crises of our time, and we must act now for our planet. We take responsibility for taking immediate and relentless action to create positive change and hope our industry will follow us, "Niren Chaudhary, CEO of Panera, said in a statement. "We share our vision for a positive climate future to inspire both our industry and our supply chain partners to take urgent, decisive and clear action. "
The chain of more than 2,000 units first aims to reduce its emissions in accordance with a scientific objective of 1.5 ° C before embarking on credible carbon elimination and sequestration projects to achieve its positive objective for climate 2050. If Panera achieves its target, the company will remove approximately 2.4 million metric tonnes of carbon dioxide equivalent (from its 2019 baseline) from the atmosphere each year, the equivalent of carbon sequestered by 2.96 million acres of forest per year, an area 14 times the size of New York City.
Will Panera add more vegan options to meet climate goals?
Last year, Chaudhary announced that the company will reduce the amount of meat it serves in the coming years with the goal of serving 50% plant-based options, which Panera defines as "items containing mostly grains, fruits, or vegetables which may also contain small servings of dairy and eggs, but no meat protein. Along with its climate announcement, Panera also updated its "food beliefs" to include a section on plant-based foods and a guide to eating vegan in the chain. Last year, Panera also removed its plant-based milk surcharge, helping customers make climate-friendly choices.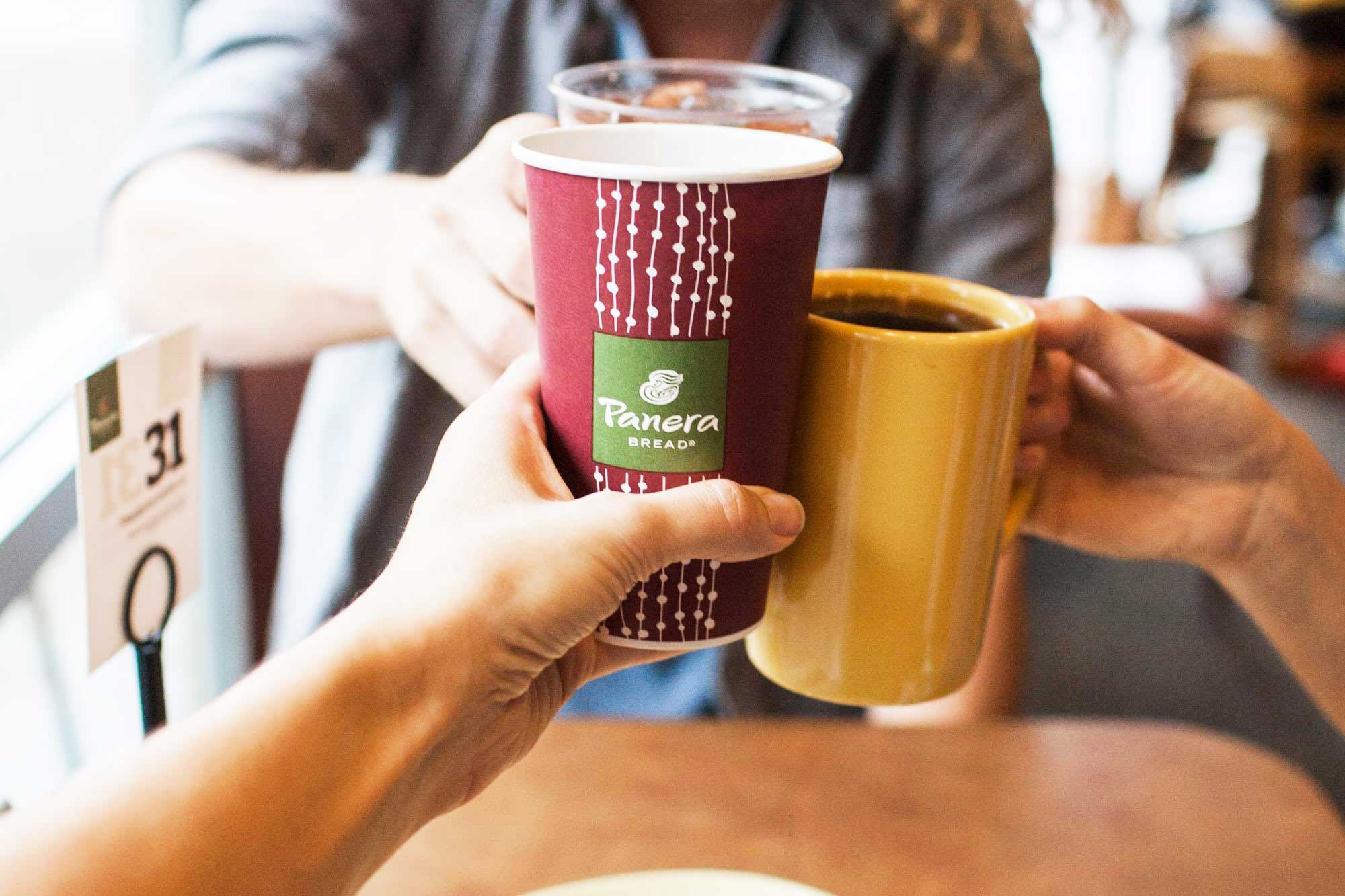 While Panera's move away from higher-impact proteins (beef and lamb) is a step in the right direction, completely replacing animal protein with low-impact plant-based foods would help the chain meet its climate goals. as quickly as possible.
Currently, Panera offers a few vegan options such as its 10 Vegetable Soup – its first vegan soup in three years – which launched in 2019 to signal a more sustainable path for the chain and more animal-free options are on the way. "We have several vegetarian and vegan items in our innovation pipeline. While we are not ready to share just yet, we will definitely share with VegNews as they embark on broader market testing, "Sara Burnett, vice president of Food Beliefs, Sustainability and Foods, told VegNews. public relations at Panera Bread. "At the moment we have menu items that are already vegan on their own and most of our dishes only require a few customizations to be."
Vegan options as-is at Panera currently include several bagels, focaccias, smoothies, the aforementioned soup, and a salad of cucumber with basil and tomatoes. Alternatively, there are a number of items that can be customized to be vegan by removing the meat (like the Fuji apple with chicken salad) or removing the dairy (like in the Mediterranean grain bowl). Panera offers a serving of avocado or additional vegetables on request to make up for the meat removed.
To learn more about being vegan at Panera, read:
The vegan guide to ordering at Panera
Panera's new Docu series promotes plant-based nutrition
Vegan Copycat Panera Broccoli Cheddar Soup