Tim Fitzgerald Joins American Seafoods as Chief Sustainability Officer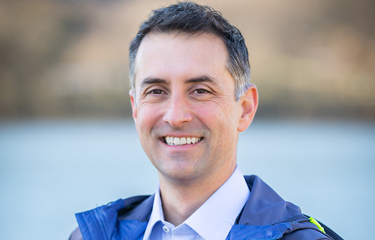 Tim Fitzgerald, the former head of EDF's global programs in seafood markets, supply chain engagement and fisheries finance, has been appointed director of sustainability for the US company American Seafoods Group, based in Seattle, Washington.
American Seafoods said Fitzgerald will be responsible for leading the company's environmental sustainability and social responsibility portfolio and shaping new climate and public affairs initiatives.
"Since our founding in 1988, sustainability has been a core value for American Seafoods," the company said in a press release. "We champion responsible industry-wide practices and ensure that the fisheries in which we operate remain healthy for generations to come. Key initiatives span our entire business, including innovative netting design that minimizes bycatch and habitat impact, partnering with federal and local stewardship partners to manage and preserve US fisheries, and streamlined vessel operations that help create one of the lowest carbon footprint proteins on Earth. "
Fitzgerald worked for nearly two decades with the environmental non-governmental organization Environmental Defense Fund (EDF), where he led their work with investors, multilateral institutions and the seafood industry to improve sustainability. of the global fishing and aquaculture industries. At EDF, he served on the boards of the California Fisheries Fund, Ecofish LLC and GulfWild, and was an advisor to Fair Trade USA, Seafood Watch and the Conservation Alliance for Seafood Solutions.
"I have dedicated my career to making our oceans healthier and more resilient, while helping people and businesses make smart seafood choices that benefit both them and the environment," said Fitzgerald. "Wild, sustainable seafood is essential to feeding the world, and doing it in a way that protects the ocean and fights climate change has always been my passion. I look forward to building on the solid foundation that American Seafoods has already established and to help chart the course for an even more sustainable future.
Photo courtesy of American Seafoods