Trident Seafoods, Peter Pan and Cooke-Ocean Beauty Joint Venture Separate US $ 12.4 Million Canned Salmon Contract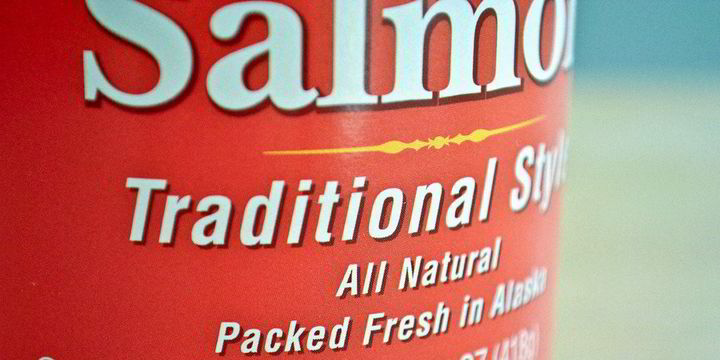 Three Alaskan seafood giants were the latest to win bids from the U.S. Department of Agriculture (USDA) buying program, sharing a contract worth $ 12.4 million (10, 2 million euros) for canned pink salmon.
Trident Seafoods, OBI Seafoods (the newly formed joint venture between Canadian-based Cooke Inc. and Ocean Beauty Seafoods) and Peter Pan Seafoods won the bid, totaling 182,400 14-ounce canned pink salmon cases.
Trident pulled out with the majority of the contract, with $ 5.3 million (€ 4.4 million) awarded for 76,000 cases of canned roses produced at its factory in Ketchikan, Alaska, at one price. between 67 and 72 dollars (55 to 59 euros) per Box 24 accounts.
OBI Seafoods will deliver 98,800 cases worth $ 6.5 million (€ 5.3 million), produced at its Kodiak plant, ranging from $ 64 to just under $ 68 (€ 52 to € 56). ) by case.
Peter Pan will receive just over $ 540,000 (€ 444,000) for 7,600 cases produced in his Valdez operations, at approximately $ 71 (€ 58) per case.
Deliveries will be made between January 1 and August 1, depending on the USDA's offer announcement.
The article continues under the ad
An additional 25,840 pounds of canned rose has not been awarded due to supplier constraints, the USDA said.
In May, the USDA awarded the majority of an offer of nearly $ 23.8 million (€ 20.9 million) for canned salmon and pollock to Ocean Beauty and Trident for children's nutrition. and other related national food aid programs.
The USDA has recorded near purchases of seafood for federal programs this year. Last month, the agency put out a tender for nearly 2 million pounds of Alaskan pollock sticks and fillets to use for the agency's national school meals program and other programs. Federal Food and Nutrition Assistance. Offers for this contract ended on December 11.