UK processor Denholm Seafoods secures funding for overseas market expansion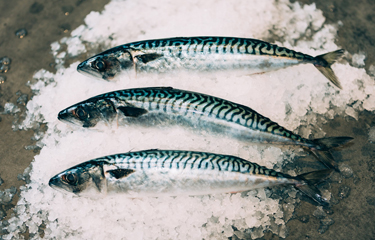 [ad_1]
After securing eight-figure funding from HSBC UK banking group, backed by UK Export Finance (UKEF), Denholm Seafoods, based in Peterhead, Scotland, aims to supply new markets in Europe and Asia.
In a press release, the processor of fresh and frozen herring and mackerel confirmed that the funding was backed by a general export facility of £15m ($20.4m, €18m) backed by UKEF, the government's export credit agency. The scheme, which launched in December 2021, has already provided more than £120m ($163.2m, €143.9m) to businesses across the UK. It was issued to make UK government support more accessible.
"Our growth plans are ambitious and, using this funding, we are excited to enter new markets and expand into existing markets. It is the quality of our product, combined with this additional funding, that will provide us with this opportunity," said Allan Stephen, Director of Denholm Seafoods. "As we invest in the future of Denholm Seafoods, we intend to advance the sustainability of our operations, reducing our environmental impact while advancing the growth of our business."
Denholm currently exports 80% of its products, while the remaining 20% ​​goes to UK retailers.
"It's fantastic to be helping Denholm Seafoods grow the strong export arm of its business," said Stephen Leckie, Senior Corporate Banking Manager of HSBC UK. "The Scottish food and drink sector is at the heart of HSBC UK's concerns; we share Denholm Seafoods' passion and drive to bring quality Scottish produce to new markets. We look forward to seeing the company's next chapter as it embarks on its new investment strategy.
Photo courtesy of Denholm Seafoods
[ad_2]
Source link