UPDATE: US Customs, US Seafood in Limbo as Judge deliberates over controversial shipping route arguments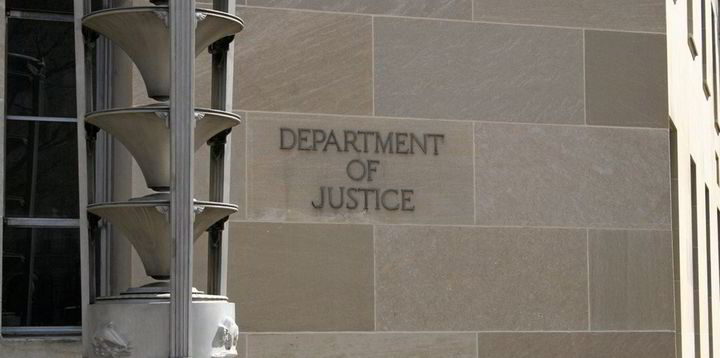 [ad_1]
UPDATE: An earlier story reported that Judge Sharon Gleason approved the injunction. The story was published in error. The injunction order was not granted and Judge Gleason did not deliver her opinion on the case as of Monday afternoon, September 20.
Lawyers for American Seafoods subsidiaries, Kloosterboer International Forwarding and Alaska Reefer Management, have withdrawn their request for a temporary restraining order to end a CBP enforcement action and are now seeking only a preliminary injunction that would prevent the company to accumulate further fines, according to the court. documents filed Monday.
Lawyers for the New York-based law firm Kasowitz Benson Torres – which notoriously fought for former US President Donald Trump over allegations of sexual harassment and Russian collusion – had a heated argument over the phone with the judge in the Sharon Gleason District of Alaska Sept. 17. that American Seafoods' Kloosterboer International Forwarding and Alaska Reefer Management have stayed within the law regarding their unusual shipping measures – dubbed the Bayside Program – and that the US government is largely overstepping its constitutional limits on sanctions.
CBP says American Seafoods, through its use of the Bayside Canadian Railway (BCR), took its frozen fish a short pro forma ride on a Canadian railroad to nowhere and then trucked it over the US border to take advantage of the so-called "Third Diso of the Jones Act", a loophole in the US cabotage regime that was intended to allow the use of trans-Canada rail links.
Lawyers for the companies also included in their filing Monday new evidence from Christy McManus, a former employee of Kloosterboer Bayside Cold Storage, who said she worked for the company between 2010 and 2015. She alleges she worked for the company from storage, which is adjacent to the Bayside Canadian Railway (BCR), that "CBP officers were on site before, during and after" its construction.
In earlier documents filed with the court, lawyers said CBP knew and approved of the trade from the start, saying a key part of the country's fisheries supply chain was facing massive disruption.
The article continues under the ad
Lawyers representing the US Customs and Border Protection (CBP) responded in court by filing "new evidence" on Monday regarding evidence the agency knew the companies were using the Bayside Canadian Railroad (BCR) No. 'was neither "timely nor important". They said they would not respond to the evidence unless the court ordered them to.
Last month, CBP fined $ 350 million (€ 297 million) in a dispute with Alaska pollock producers and shipping companies over alleged violations of Jones' Law. The action has crippled the U.S. pollock trade in peak season with cold chain warehouses teeming with fish owners are afraid to move.
Attorney Marc Kasowitz, who led the presentation of the U.S. affiliates' case for a restraining order, told the judge on Friday that fines are now closer to $ 400 million (€ 340 million), and has noted that CBP was not "whispering a word" about its investigations, and that American filed 15,000 bills of lading over the past nine years to which CBP allegedly had access.
Kasowitz said the central argument in CBP's assertions – that the Canadian 100-foot Bayside Railway (BCR) is not a "through route", therefore not eligible for the Jones Act exemption. – is a mistake.
"Maybe it's a train to nowhere[…] but it's going nowhere much faster, much cheaper and much more environmentally friendly. "
Kasowitz pointed out the Byzantine nature of the Bayside expeditions, posting court documents indicating the route (download the document here as a pdf).
He argued that "the only reason for this scam is to put the fish on the Canadian railroad as part of the transport route", in order to satisfy a provision of the Jones Act, which regulates US shipping.
Kasowitz pointed out that if they are not able to use a "rail" system that allows companies to truck product six miles to the border in Maine from their stop in eastern Canada. Canada, companies "must have transported fish by truck a total of 160 miles and a further 90 miles by rail," to meet the requirements of using a foreign vessel to ship seafood from the United States. Alaska from the Dutch port of Alaska.
Representing the US government, US Department of Justice deputy attorney Seth Beausang told the court that the BCR clearly did not follow any of the guidelines for a "transit route," which he said is a "transport of connected lines".
"You don't have to connect anything[…]it comes and goes, "he said.
He added that the companies appeared to seek "permanent immunity" from being fined for flouting the law, and that for more than a month, plaintiffs had done nothing to work with CBP to attempt. to solve the problem.
He noted that the Jones Act is intended to encourage US companies to use US vessels and is not in place to facilitate the use of foreign fishing vessels by companies.
Time pressure
Time is running out for American Seafoods and the customers it supplies Alaskan pollock, American Seafoods Company president Inge Andreassen said in court documents filed earlier this week.
Andreassen warned that about 1.5 million pounds of pollock would be overdue for delivery to customers by the end of September, and about 3 million pounds would likely be at risk for October requirements.
Meanwhile, "plans are currently unknown" for the multi-million pound scheduled for delivery in November and December, he warned.
On Friday, Per Brautaset, president of Alaska Reefer Management, said that a ruling in favor of the prohibition order "will allow us to immediately resume trucking fish from the Bayside cold store without the threat of 'other customs fines ".
Kloosterboer International Forwarding Logistics and Operations Manager Jennifer Adamski also expressed hope Gleason would side with American Seafoods, noting that 26 million pounds of fish are currently in cold storage at Bayside.
Gleason admitted that a decision was needed quickly, but an employee in her office would only say that she would make her decision "on time."
What is the Bayside program?
The Bayside program is an American seafood transportation route developed using an exemption from the Jones Act.
As part of this program, Alaska Reefer Management (ARM), Kloosterboer International Forwarding (KIF) and Kloosterboer Dutch Harbor (KDH) – all subsidiaries of American Seafoods – move fish stored in Dutch Harbor, Alaska on trampers. construction or foreign owned, which transport the fish through the Panama Canal to the group's facility at Kloosterboer Bayside in New Brunswick, Canada.
By law, fish are supposed to be transported across the Canada-US border to customers along the US east coast using "direct routes" on Canadian rail lines.
Prior to 2012, seafood companies used the New Brunswick Southern Railway (NBSR) as a transit route on Canadian rail lines to ship their products from Alaska to Maine and other destinations in the United States.
The current dispute stems from a change made by American Seafoods and others in 2012. Instead of using an established Canadian railroad that would move their product from one destination to another, they used a mini-rail. specially constructed, approximately 100 feet in length.
Fish loaded into trailers travels the length of the track and returns, after which the product is trucked to the United States.
This special railway, called the Bayside Canadian Railway, is used to "transport" their product on a "direct route".
CBP disagrees and says the mini-train is not a "direct route," which means the companies are said to be violating an exemption from Jones Act.
Source: IntraFish, US Customs
[ad_2]
Source link